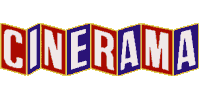 Mediterranean Holiday
The German film Flying Clipper was re-released in the US in 1964, re-titled Mediterranean Holiday and promoted as being in Wonderama, Cinerama, CineVision, and CinemaScope. More information can be found at in70mm.com.

01/01/64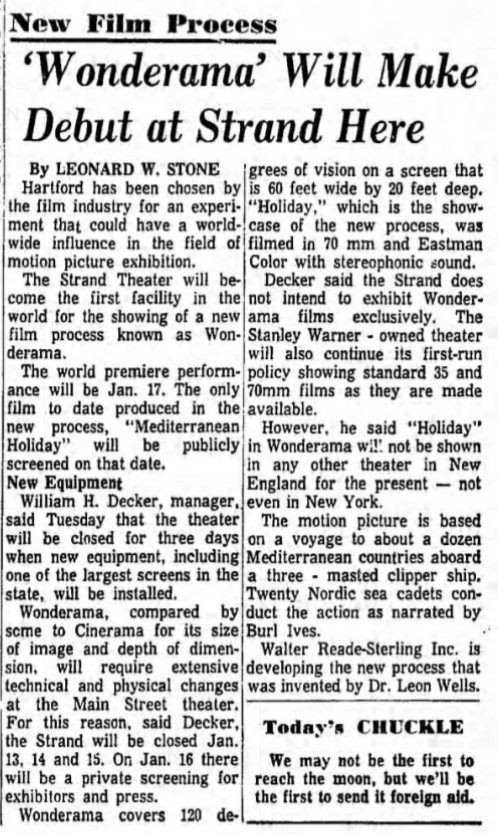 01/12/64


01/14/64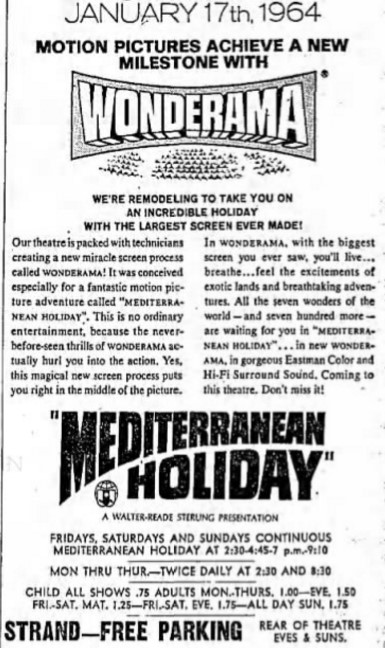 01/17/64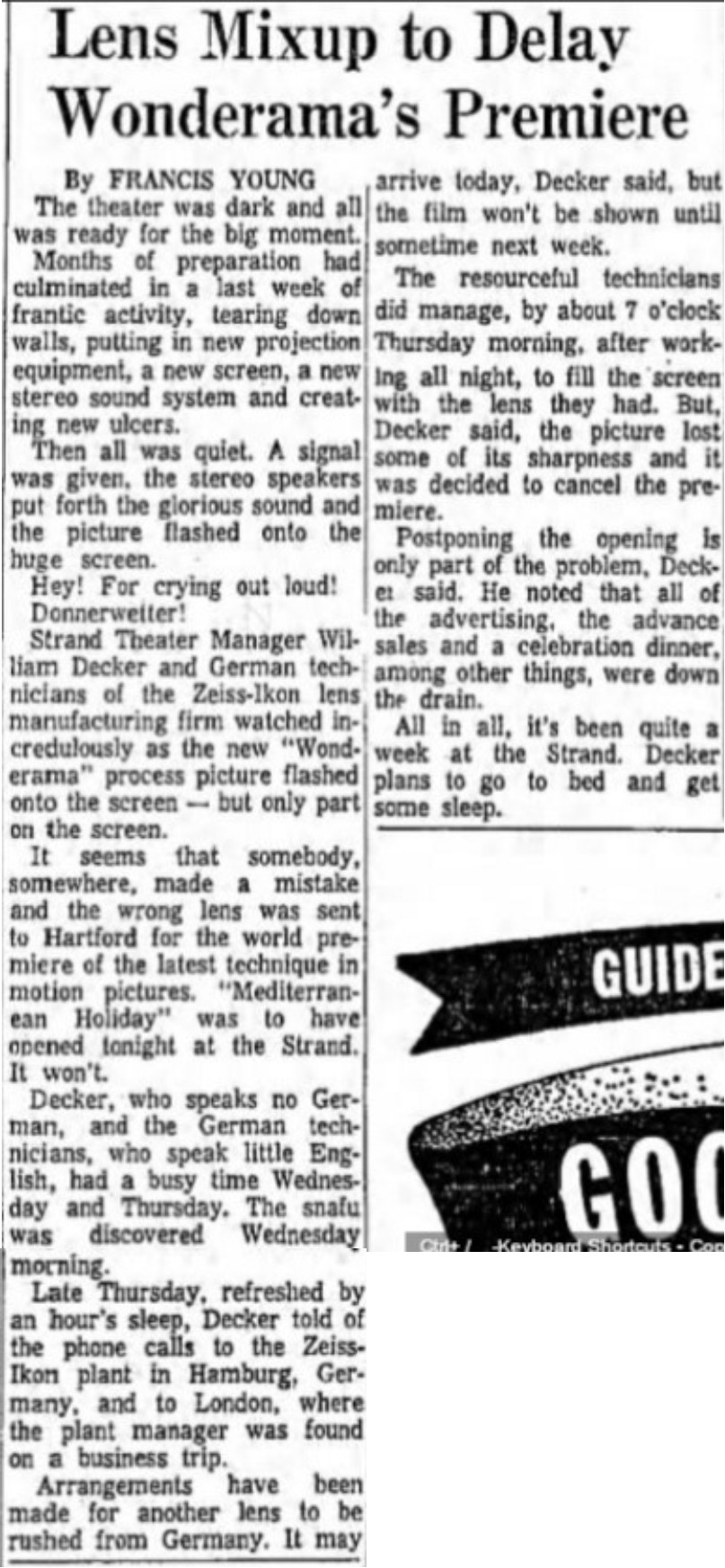 01/23/64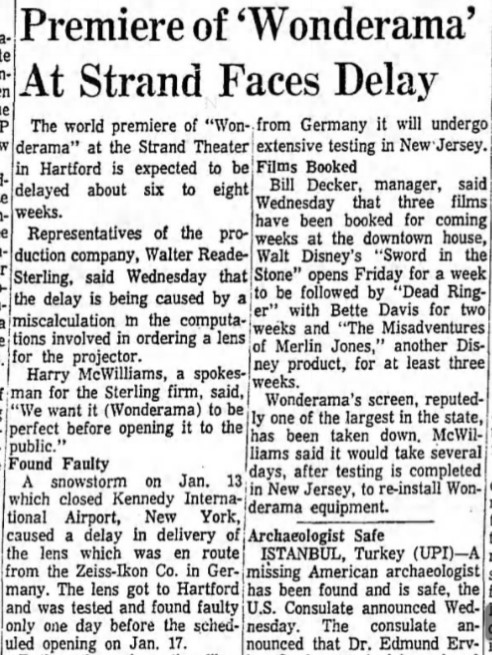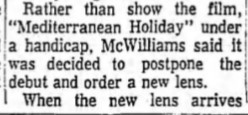 02/22/64


The Trenton RKO Trent theatre was to have the premiere on 01/23/64 but that delayed till 04/08/64. Click on the images to enlarge.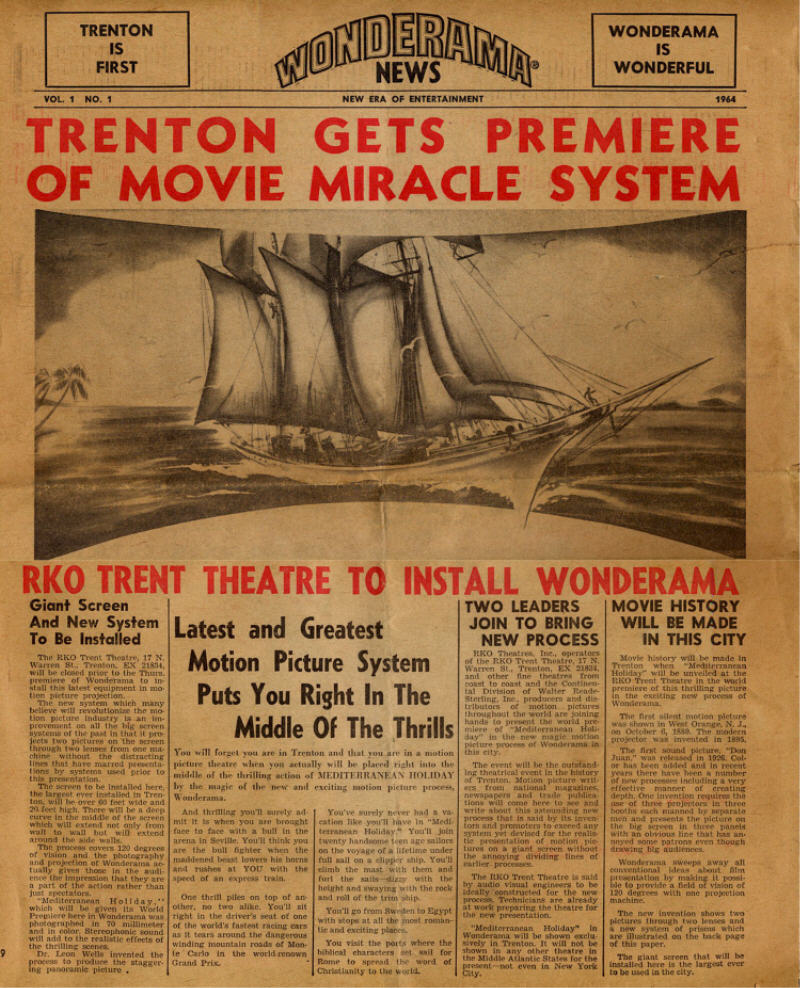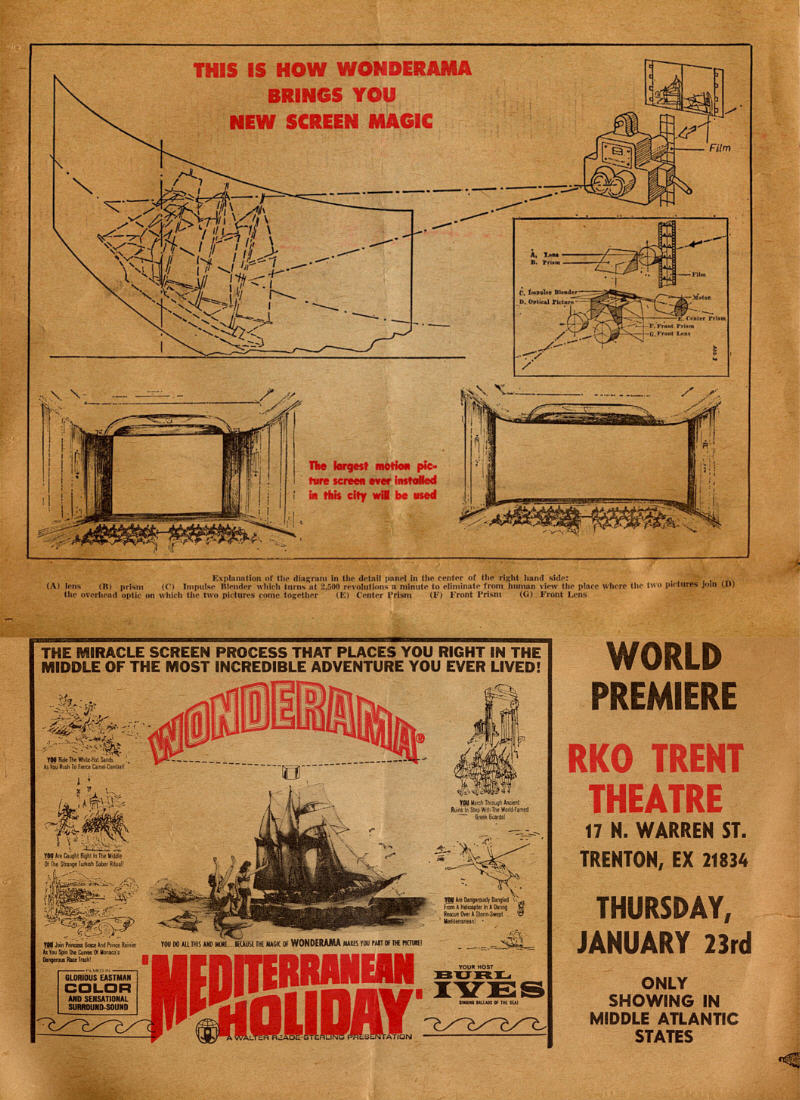 02/14/64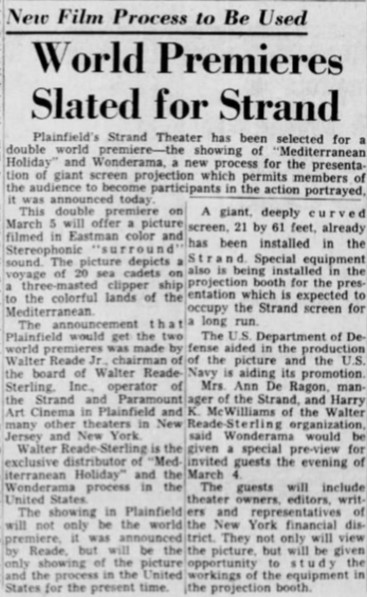 02/29/64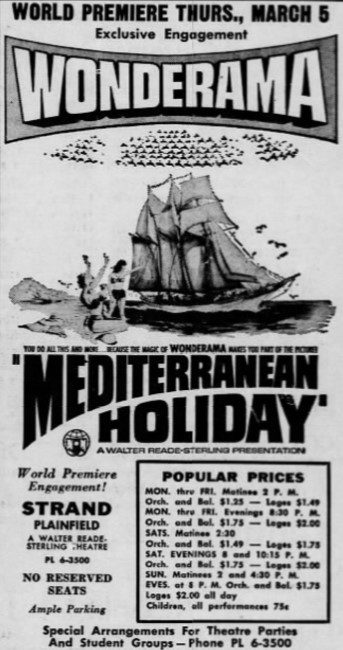 03/04/64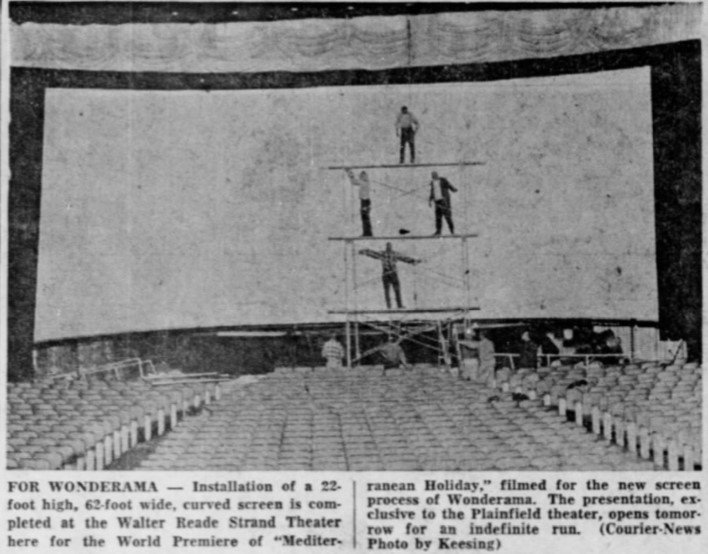 03/05/64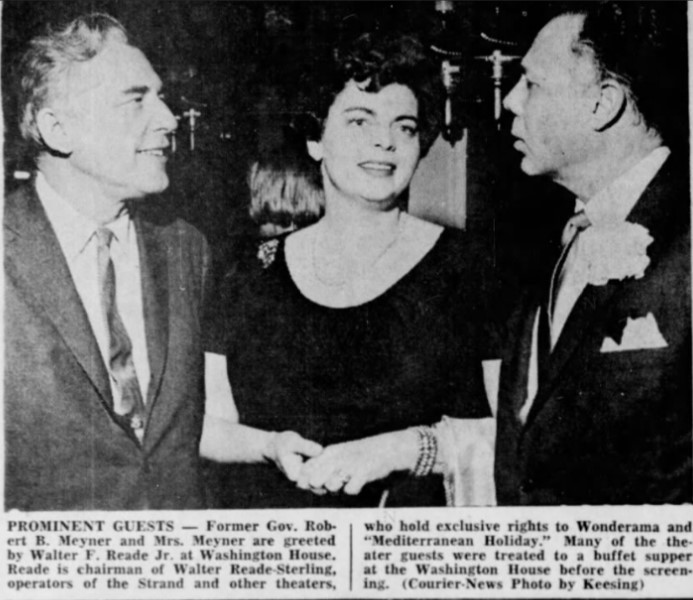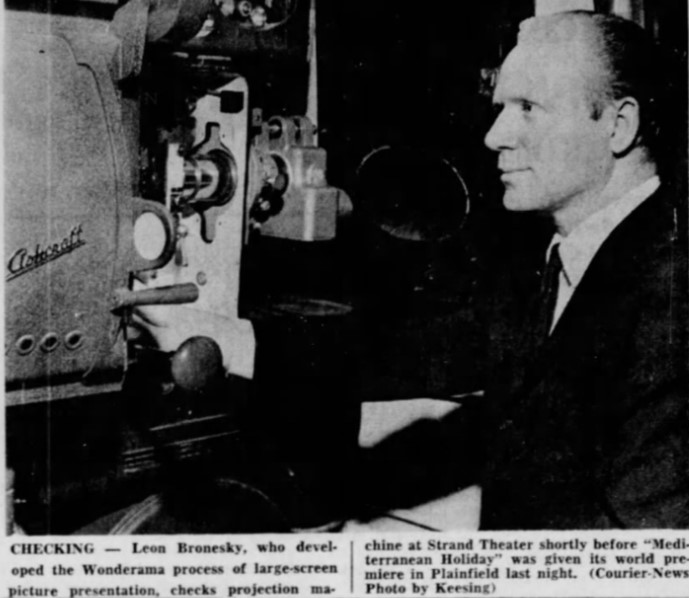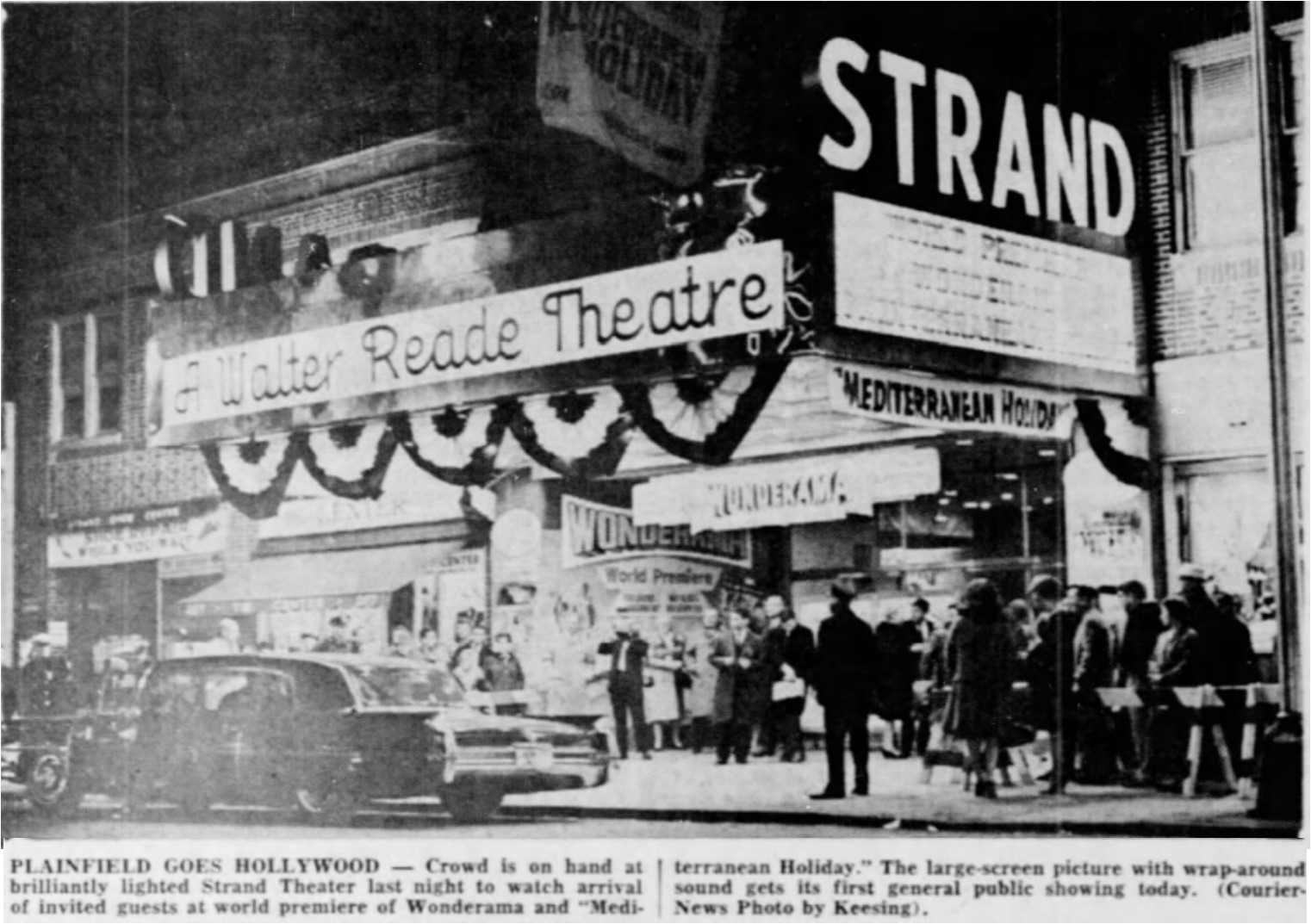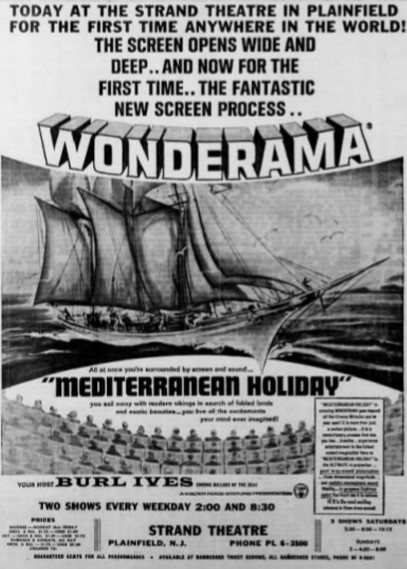 03/06/64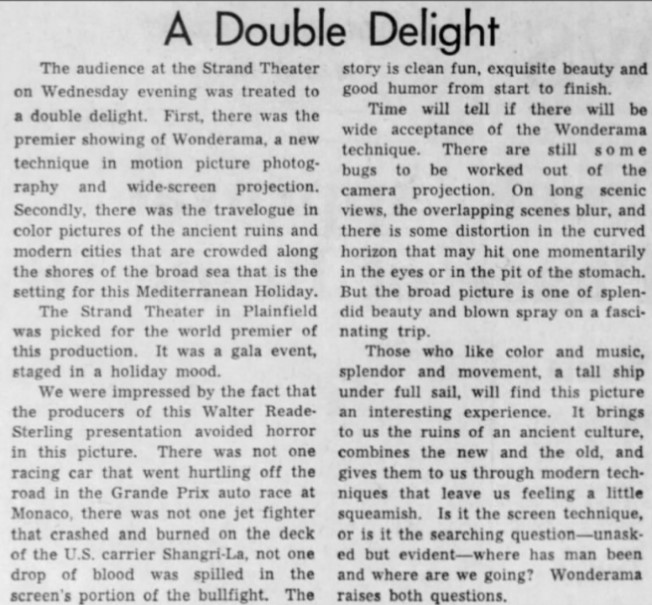 03/27/64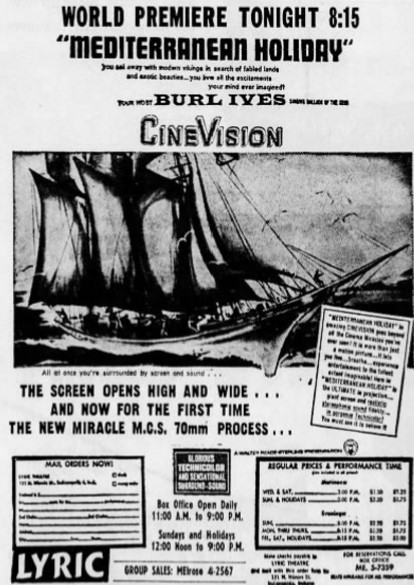 04/07/64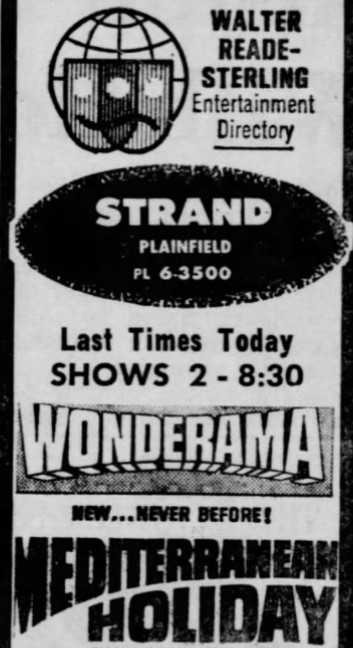 04/08/64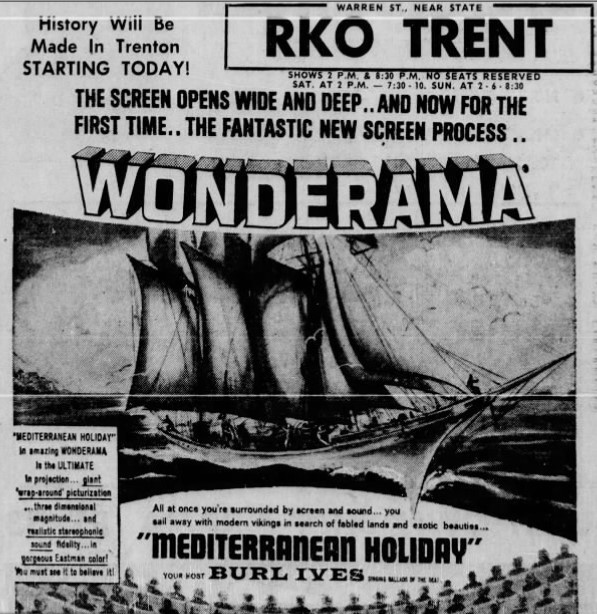 05/05/64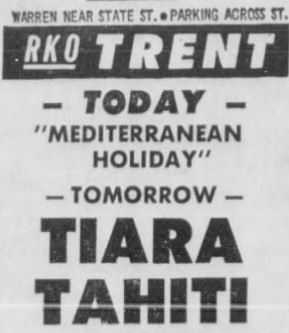 07/31/64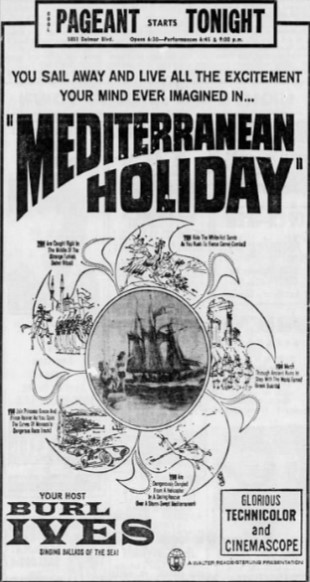 08/25/64 Hartford Strand theatre finally did show it but in CinemaScope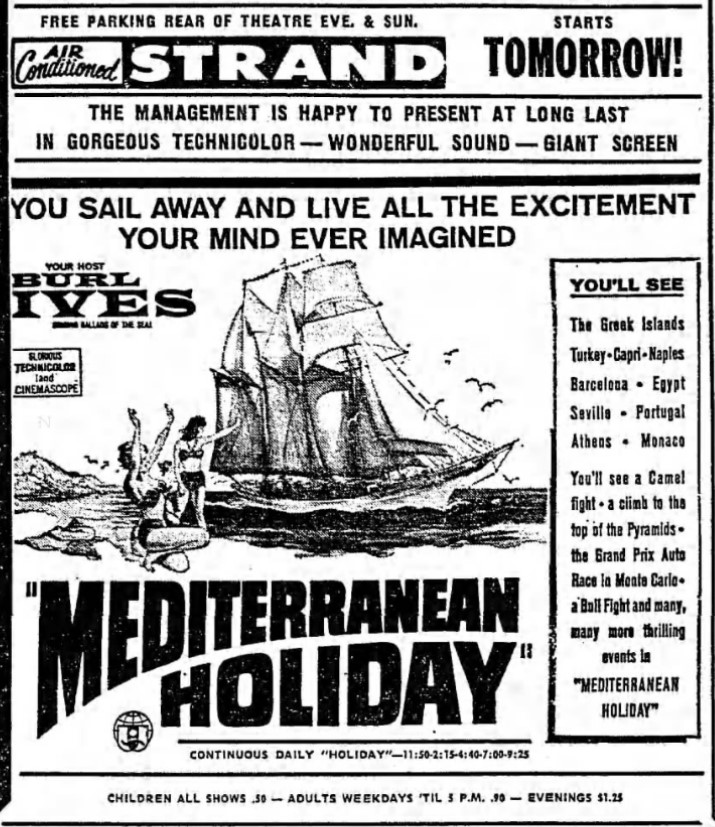 12/13/64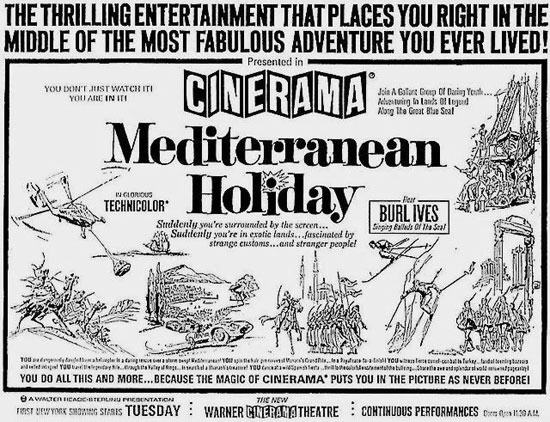 Record album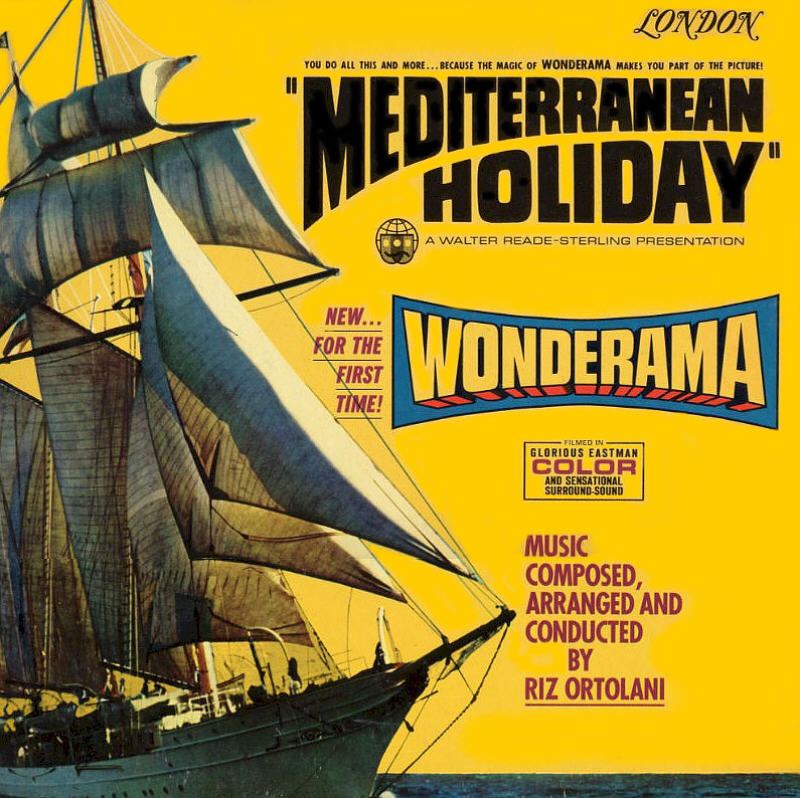 The movie program has the CINERAMA logo on the front and back (same picture as the front) but no mention of CINERAMA inside the program. I guess that's because inside it say's "in CINEMASCOPE and TECHNICOLOR". .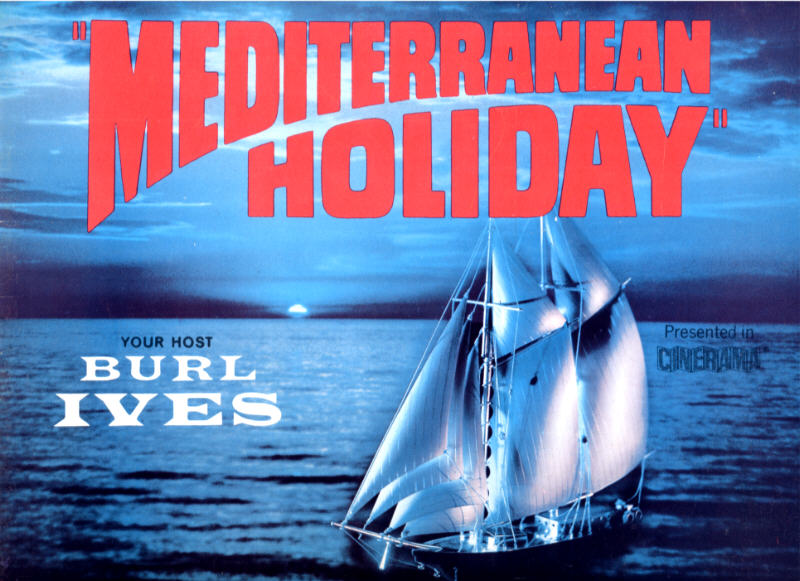 Same program without the "Presented in CINERAMA" was printed for the general release theatres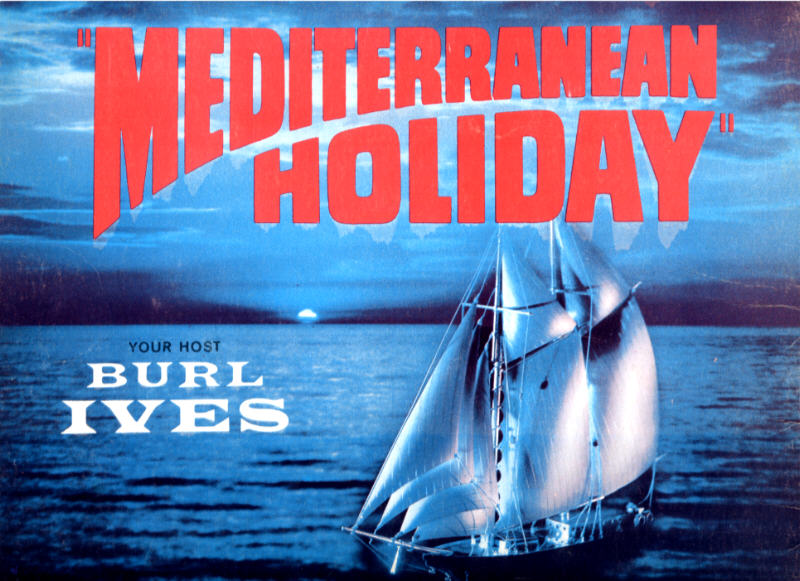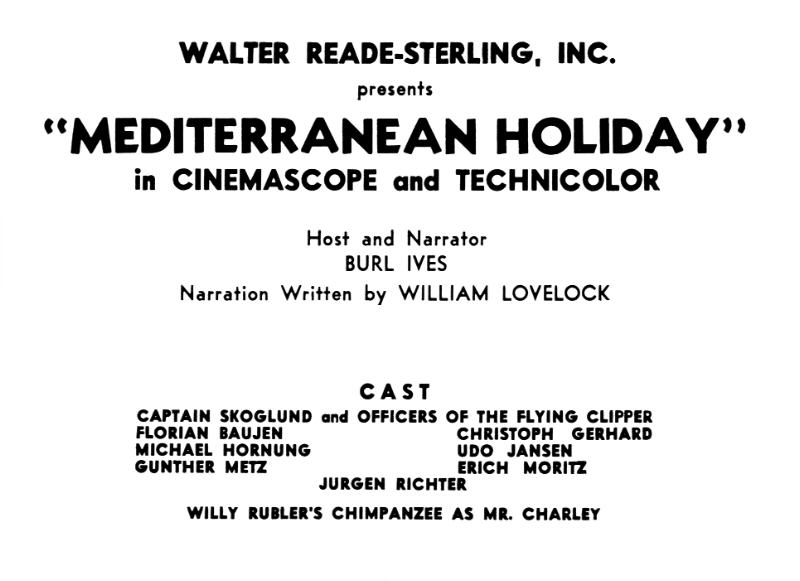 | 1953 | 1954 | 1955 | 1956 | 1957 | 1958 | 1959 | 1960 | 1961 | 1962 | 1963 | 1964 | 1965 | 1966 | 1967 | 1968 | 1969 |
Return to: Home Page