| | |
| --- | --- |
| Theatre | Twin Drive-In |
| Cinerama film formats shown | 3-strip |
| 3-strip dates | 07/20/60 to 08/08/60 |
| 70mm dates | |
| Screen curvature and size | |
| Address | 4660 Reading Road |
| Comments | Ran WINDJAMMER in CINERAMA from 7/20/60 until 8/8/60. Harald Tusberg, Sven Erik Libaek, Kaare Terland from the film sang live. The ad showed a 3-headed CINEMIRACLE camera and had the CINERAMA logo. Advertised as "Only showing in a 4 state area as originally presented at the Capitol Theatre in CINERAMA". Source is ads from Cincinnati Enquirer - from Mark Lensenmaker |
| Current status | Demolished |
Below from the July 4, 1960 issue of Boxoffice magazine
CineMiracle Into Drive-In
On Reserved Seat' Basis
Cincinnati - The first drive-in showing of the three-projector-type motion picture production is scheduled for the Twin Drive-In Theatre here July 13. The picture will be "Windjammer," in CineMiracle, the National Theatres & Television. Inc. attraction.
It is believed that it will be the first time that a motion picture will be playing on a road show reserved-seat basis at a drive-in theatre. All parking spaces will be reserved, and the formal opening calls for "black cars with white sidewall tires."
One of NT&T's mobile CineMiracle units will be moved into the theatre area to project the picture.
Below from the July 18, 1960 issue of Boxoffice magazine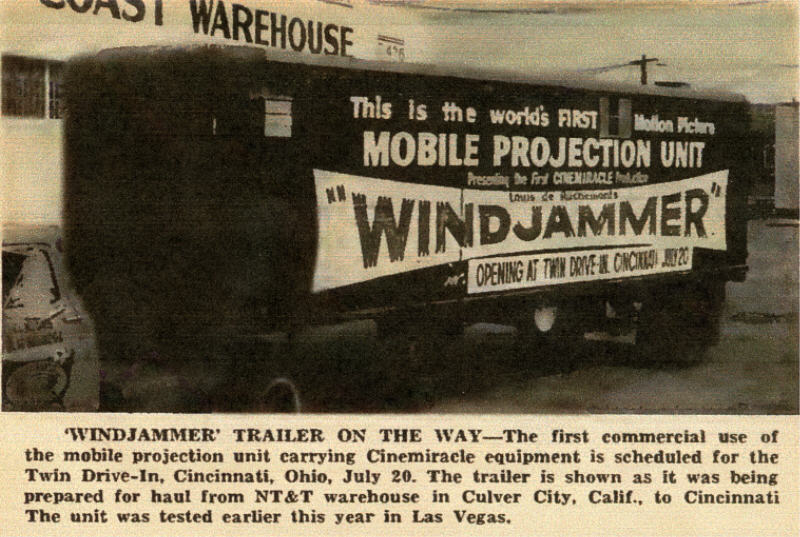 06/26/60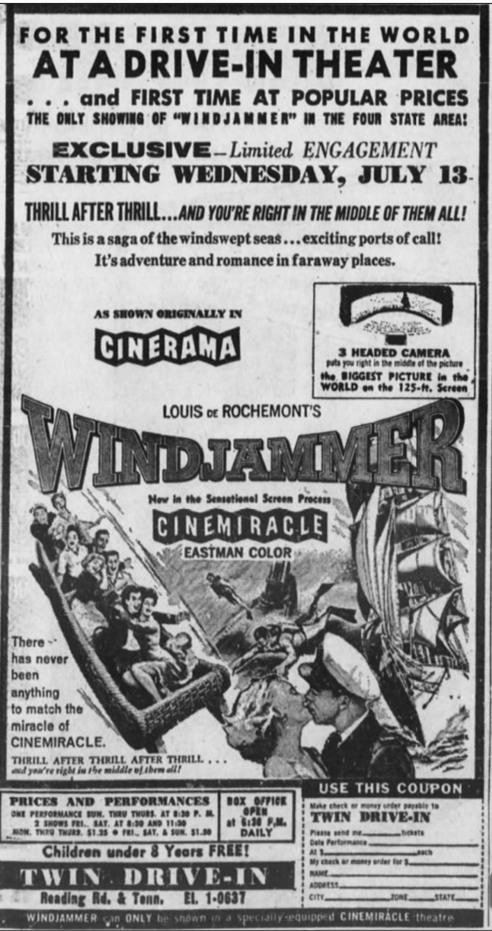 07/10/60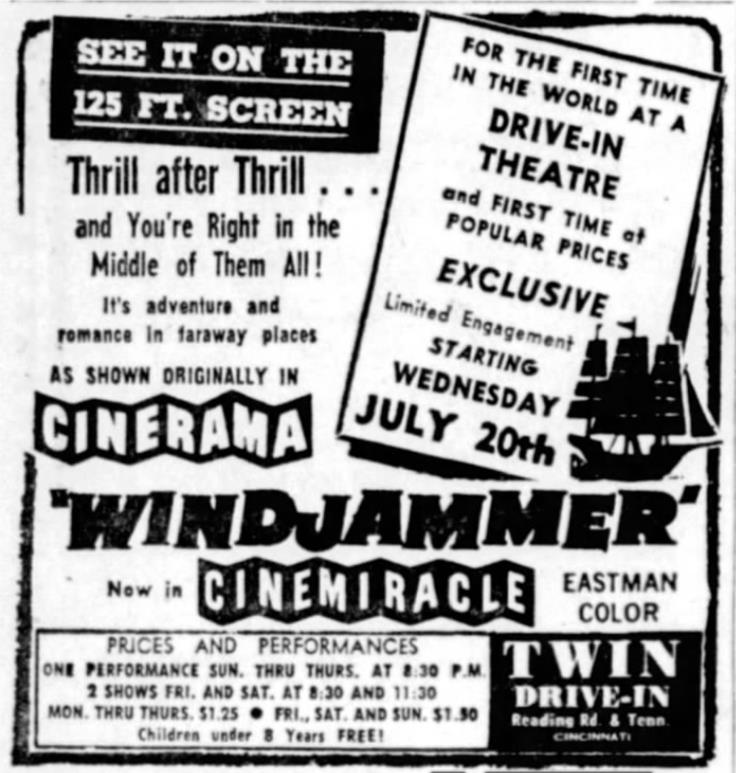 07/13/60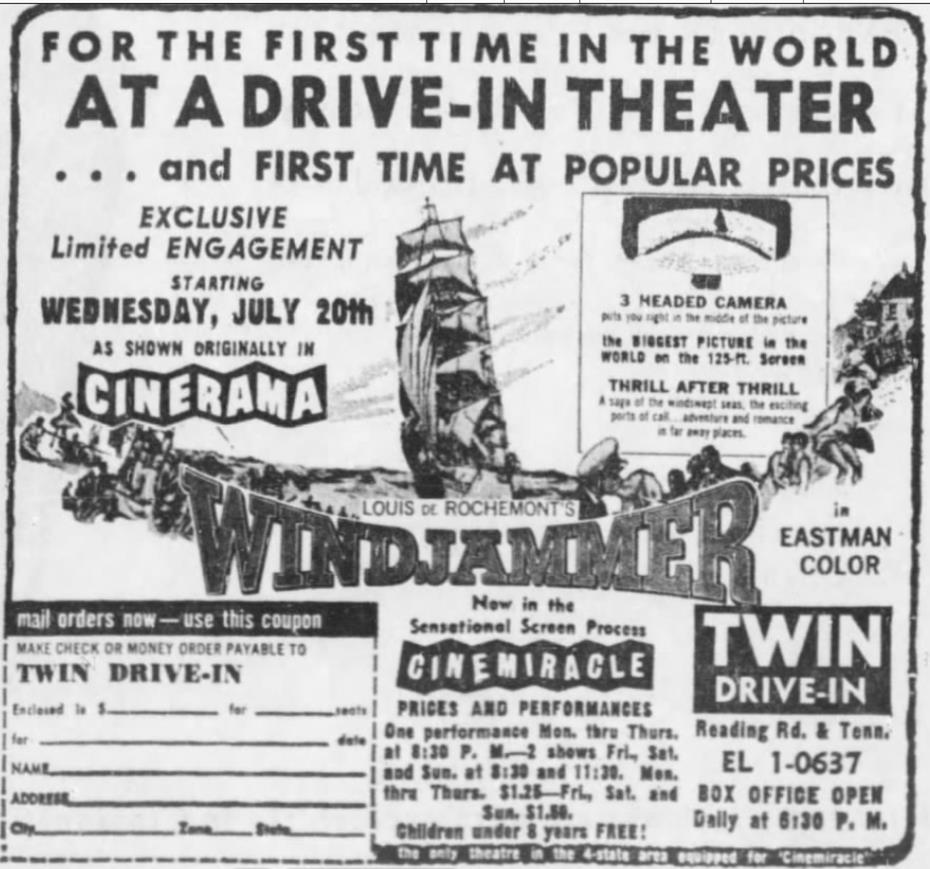 07/20/60