Theatre
Rivoli AKA Uptown
Cinerama film formats shown
3-strip
3-strip dates
CineMiracle - 05/15/59 to 06/28/59 (as the Uptown)
Removed and flat 70mm screen installed
Cinerama - 08/26/60 to 04/09/61 (as the Rivoli)
70mm dates
Screen curvature and size
75ft by 29ft
Address
803 Capitol St. at Milan St.
Comments
Cinerama removed 04/10/61.
Current status
Closed 1962. Demolished 1965.
Cinemiracle and Cinerama film titles that played at the theatre from http://cinematreasures.org
WINDJAMMER
Premiere: May 15, 1959
Duration: 7 weeks
THIS IS CINERAMA
Premiere: August 25, 1960
Duration: 12 weeks
CINERAMA HOLIDAY
Premiere: November 18, 1960
Duration: 6 weeks
SOUTH SEAS ADVENTURE
Premiere: December 30, 1960
Duration: 7 weeks
SEVEN WONDERS OF THE WORLD
Premiere: February 17, 1961
Duration: 7 weeks

05/17/59


08/14/60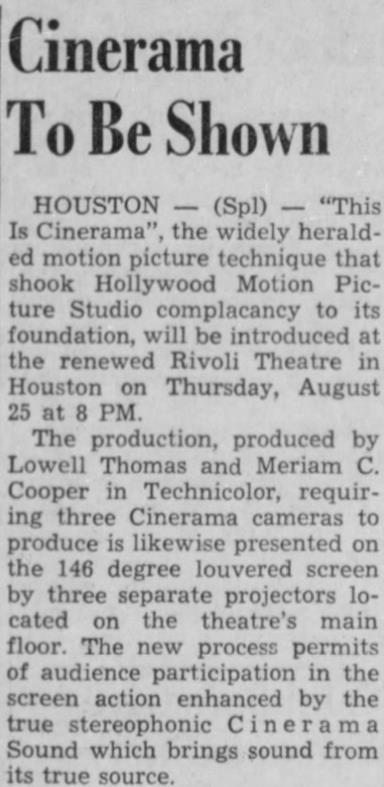 08/14/60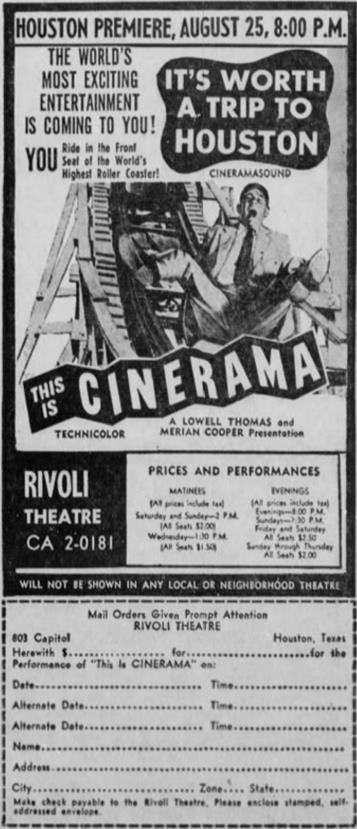 08/20/60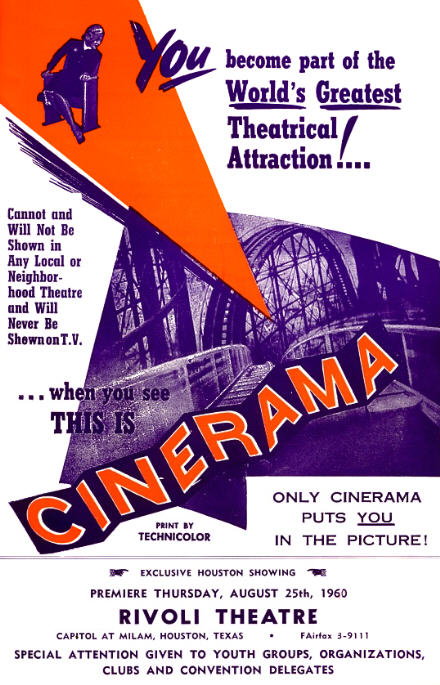 11/20/60