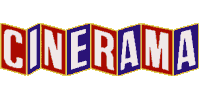 How The West Was Won
How the West Was Won had it's world premiere on November 1, 1962 at the London Casino Theatre. To see how well it did at the boxoffice and other articles, click on 1963 below. The movie played at various Cinerama theatres from 1963 through 1964.
Below is 5.25 by 3.5 inches, no text on the back, was folded and used to promote the film.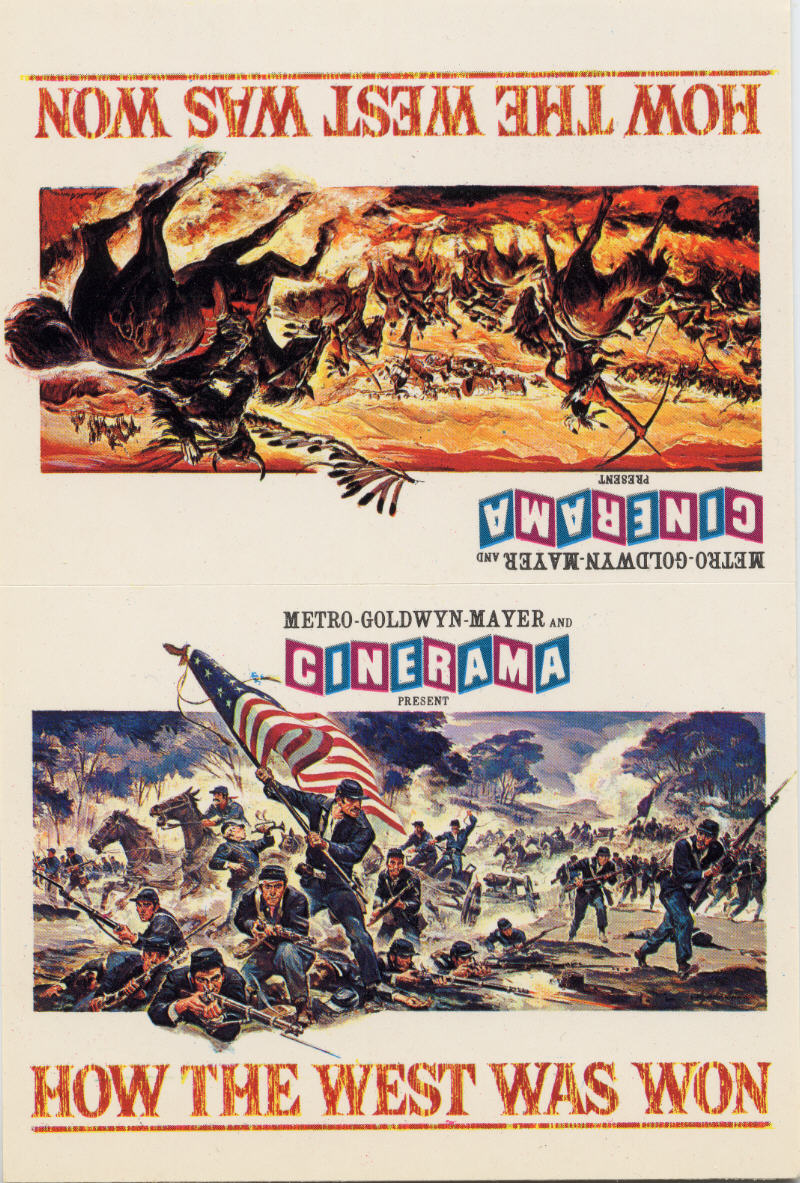 Below movie program
Front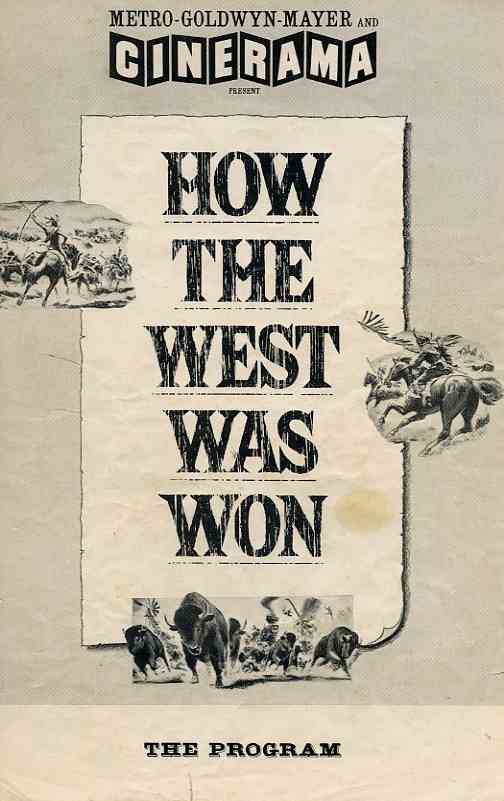 Inside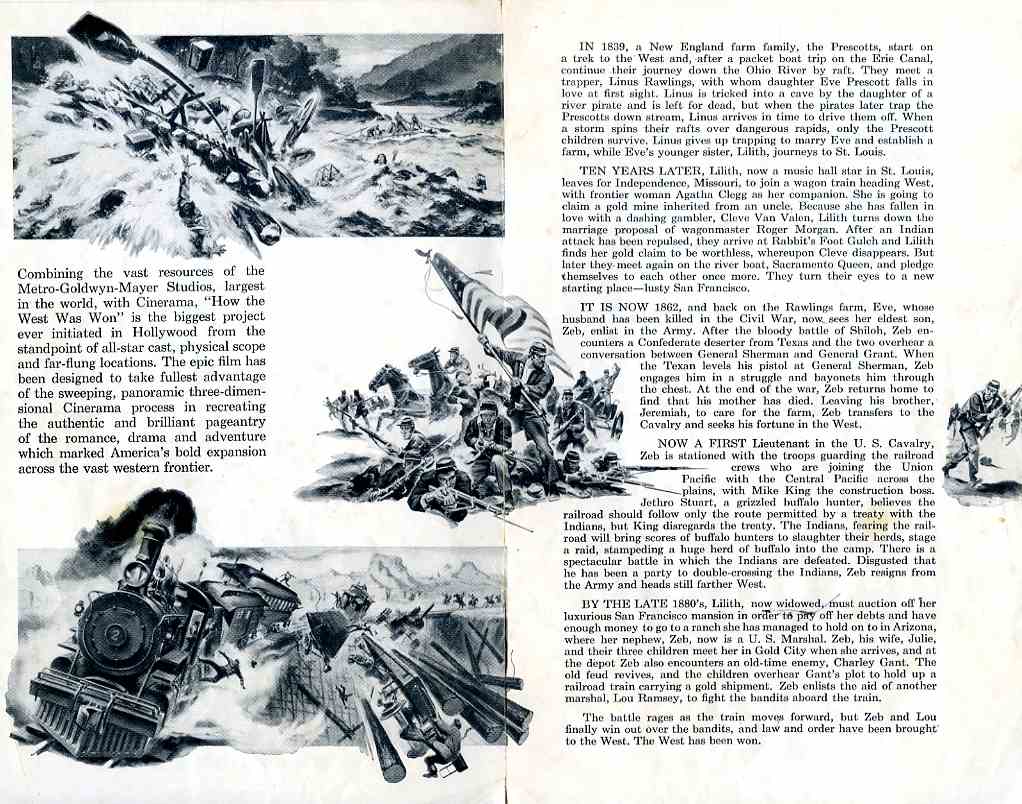 Back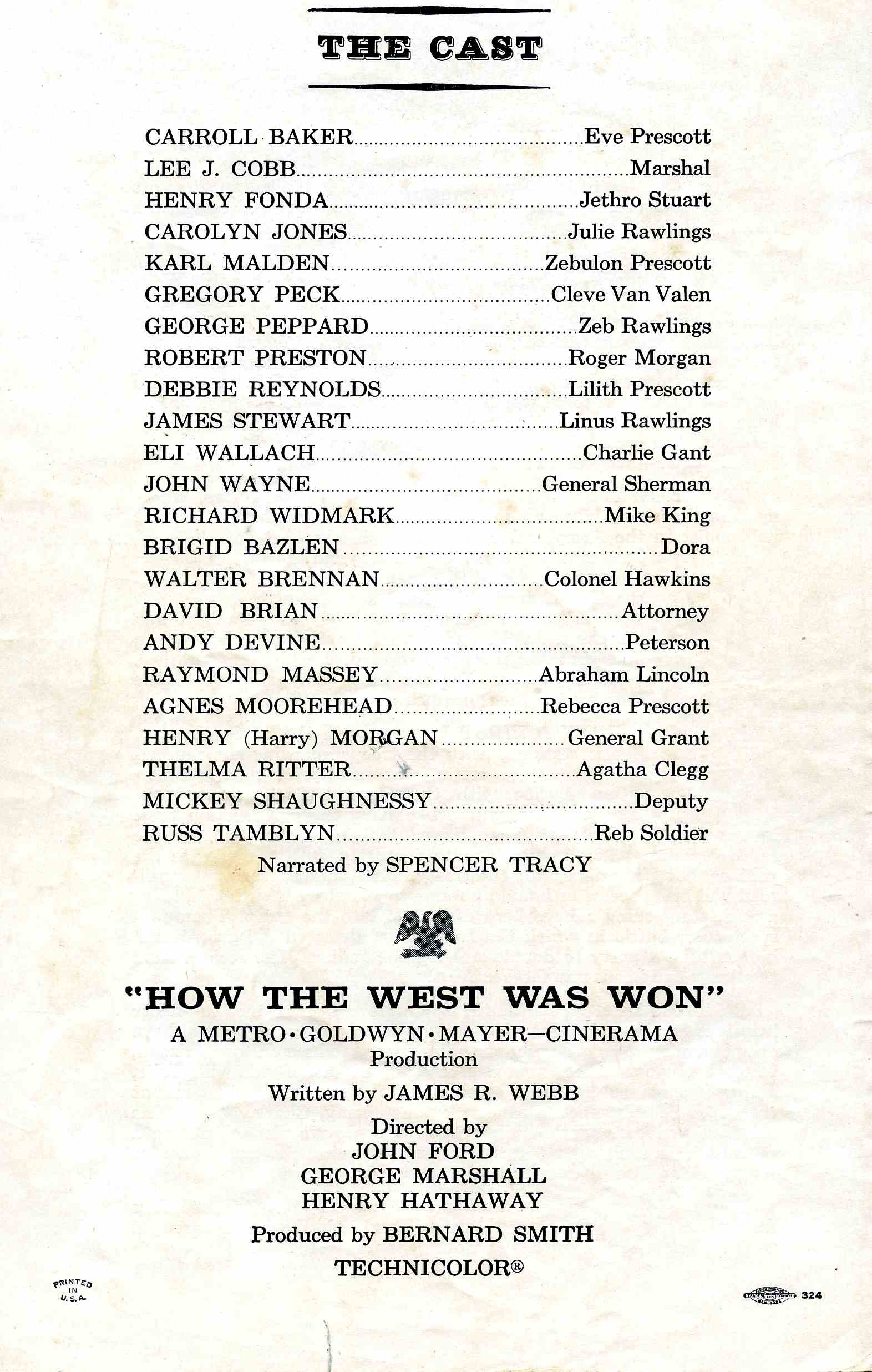 Magazine article
| 1953 | 1954 | 1955 | 1956 | 1957 | 1958 | 1959 | 1960 | 1961 | 1962 | 1963 | 1964 | 1965 | 1966 | 1967 | 1968 | 1969 |
Return to: Home Page