| | |
| --- | --- |
| Theatre | Cinerama AKA Colonial |
| Cinerama film formats shown | 3-strip and 70mm |
| 3-strip dates | From 09/20/61 to 12/19/65 |
| 70mm dates | From 103/25/64 both systems used in Parallel |
| Screen curvature and size | |
| Address | 492 Farmington Avenue |
| Comments | |
| Current status | Demolished except for facade. Braza restaurant built on site in 2004, closed 2012. |
List of Cinerama films that played at the theatre from Cinema Treasures
THIS IS CINERAMA
Premiere Date: September 20, 1961
Engagement Duration: 27 weeks
SEVEN WONDERS OF THE WORLD
Premiere: March 28, 1962
Duration: 27 weeks
THE WONDERFUL WORLD OF THE BROTHERS GRIMM
Premiere: October 3, 1962
Duration: 25 weeks
CINERAMA HOLIDAY
Premiere: March 29, 1963
Duration: 12 weeks
HOW THE WEST WAS WON
Premiere: June 19, 1963
Duration: 32 weeks
SOUTH SEAS ADVENTURE
Premiere: January 29, 1964
Duration: 7 weeks
ITíS A MAD MAD MAD MAD WORLD
Premiere: March 25, 1964
Duration: 31 weeks
CIRCUS WORLD
Premiere: October 29, 1964
Duration: 23 weeks
SEARCH FOR PARADISE
Premiere: April 15, 1965
Duration: 11 weeks
THE HALLELUJAH TRAIL
Premiere: July 1, 1965 (New England Premiere)
Duration: 16 weeks
THE BEST OF CINERAMA
Premiere: October 23, 1965
Duration: 8 weeks
BATTLE OF THE BULGE
Premiere: December 22, 1965
Duration: 20 weeks
THE GREATEST STORY EVER TOLD
Premiere: May 11, 1966
Duration: 15 weeks
THE BATTLE FOR KHARTOUM
Premiere: August 24, 1966
Duration: 10 weeks
MEDITERRANEAN HOLIDAY
Premiere: November 2, 1966
Duration: 15 weeks
GRAND PRIX
Premiere: February 15, 1967
Duration: 31 weeks
RUSSIAN ADVENTURE
Premiere: September 20, 1967
Duration: 6 weeks
2001: A SPACE ODYSSEY
Premiere: June 19, 1968
Duration: 26 weeks
ICE STATION ZEBRA
Premiere: December 18, 1968 (New England Co-Premiere)
Duration: 17 weeks

06/28/61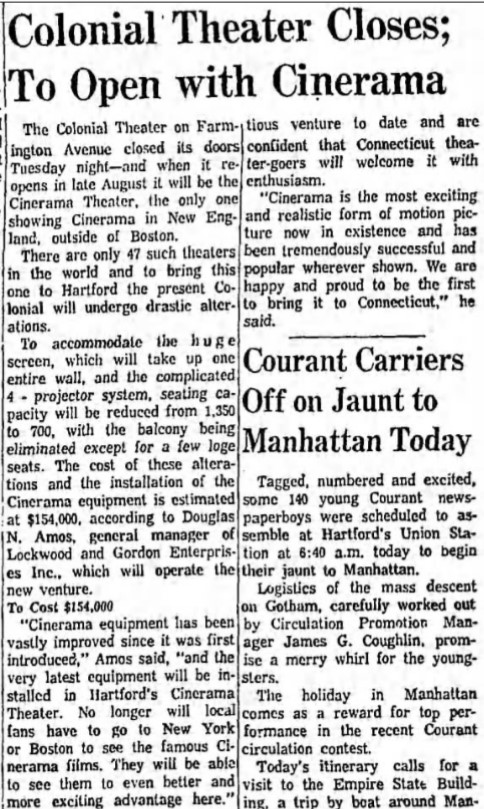 07/02/61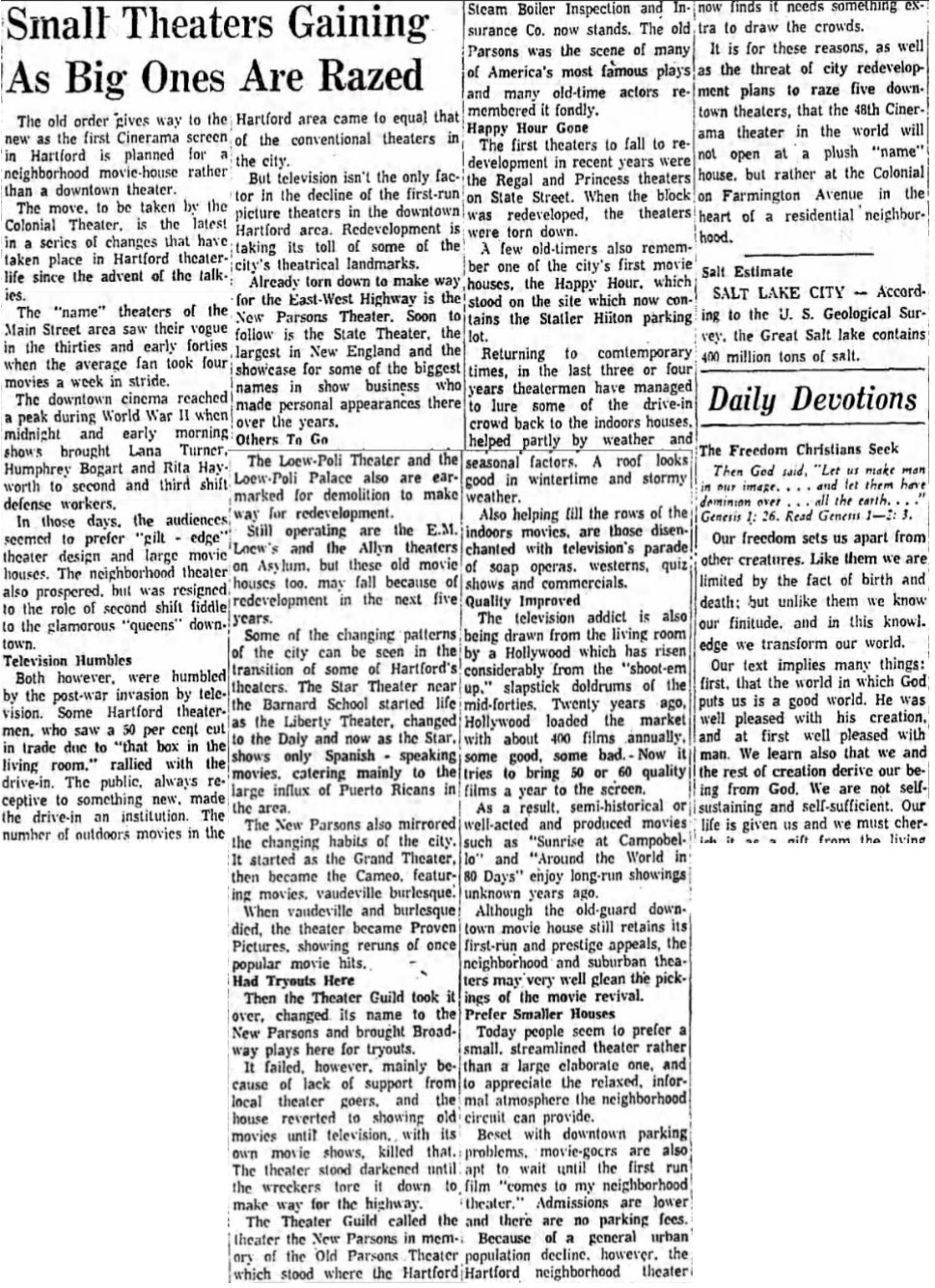 08/27/61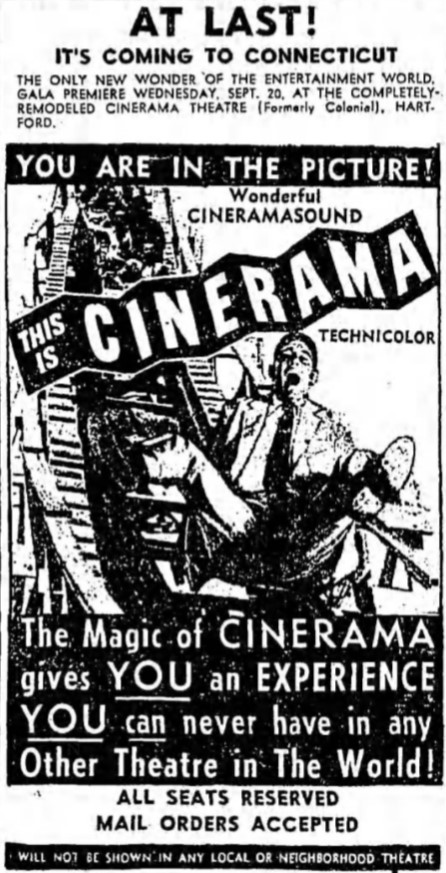 09/10/61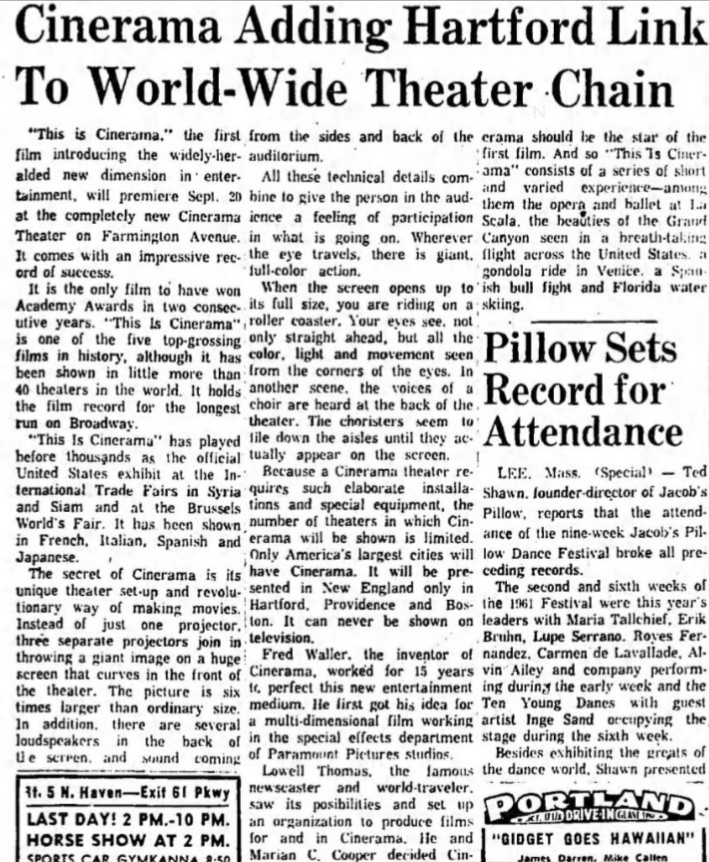 09/10/61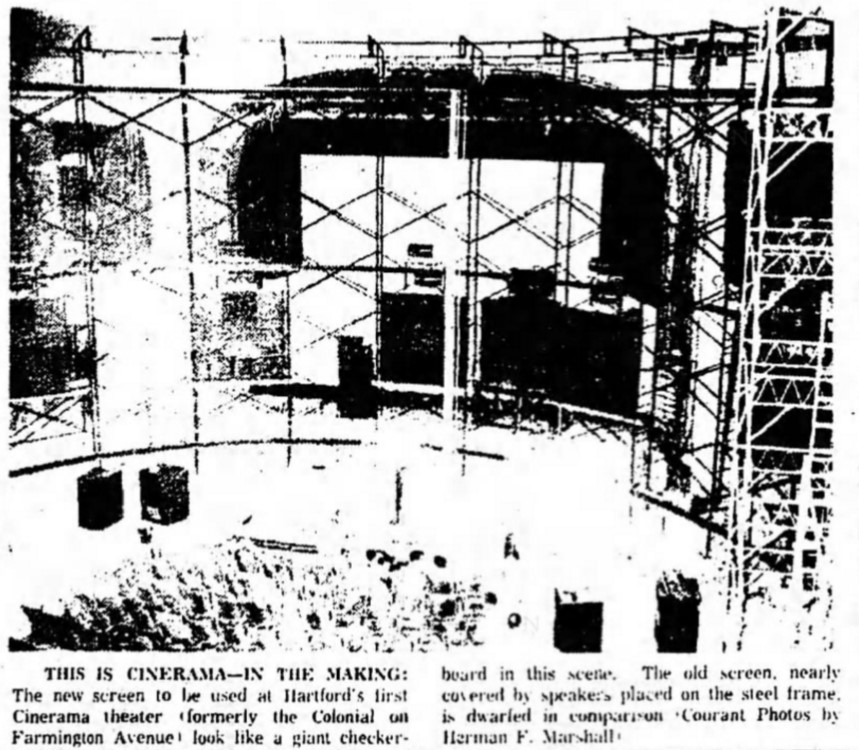 09/17/61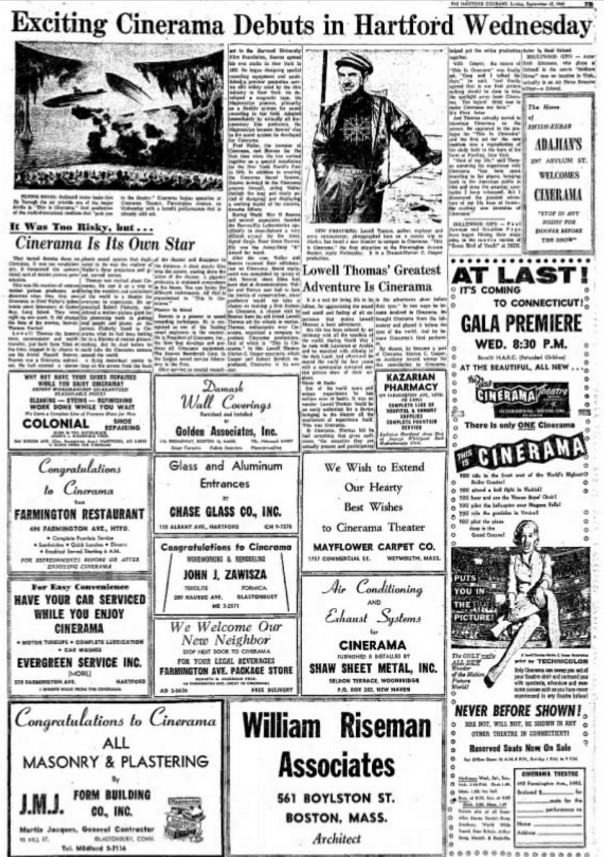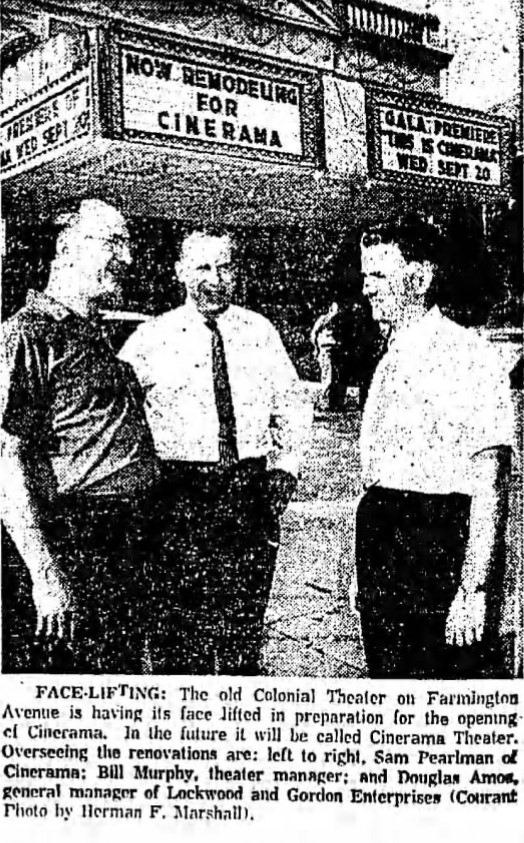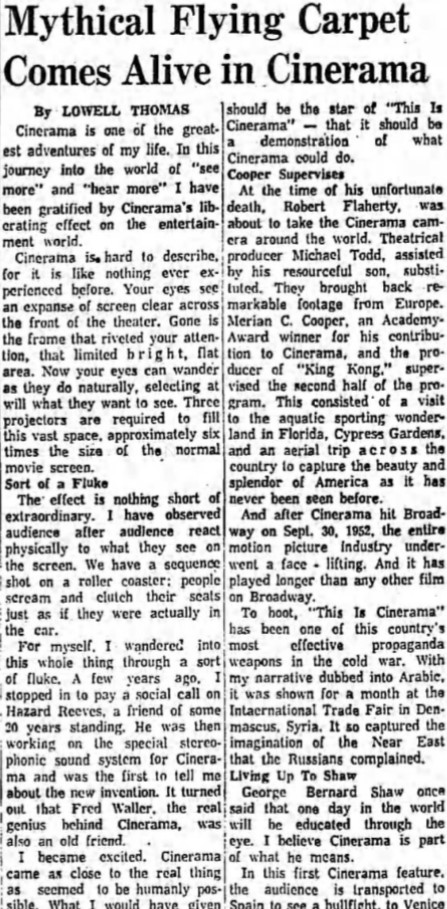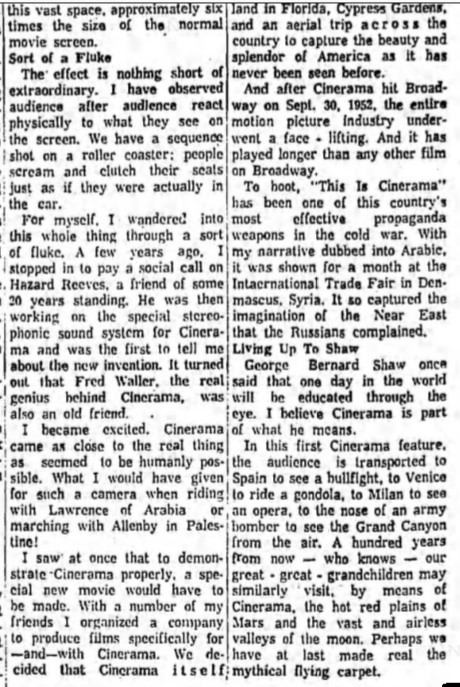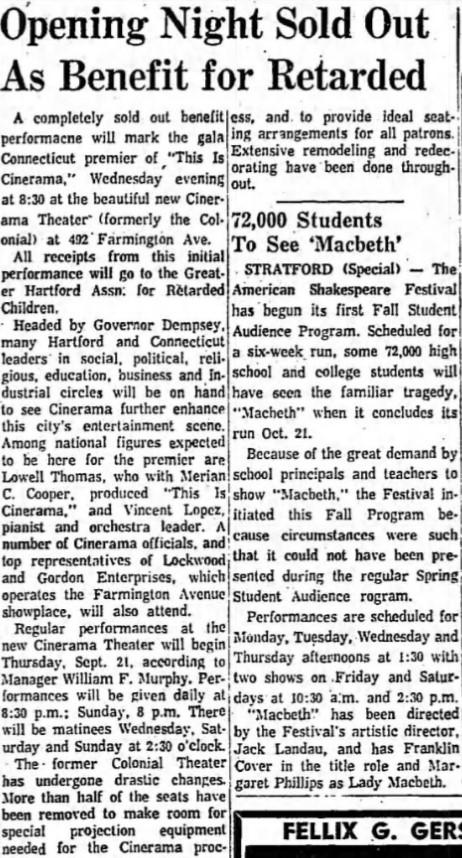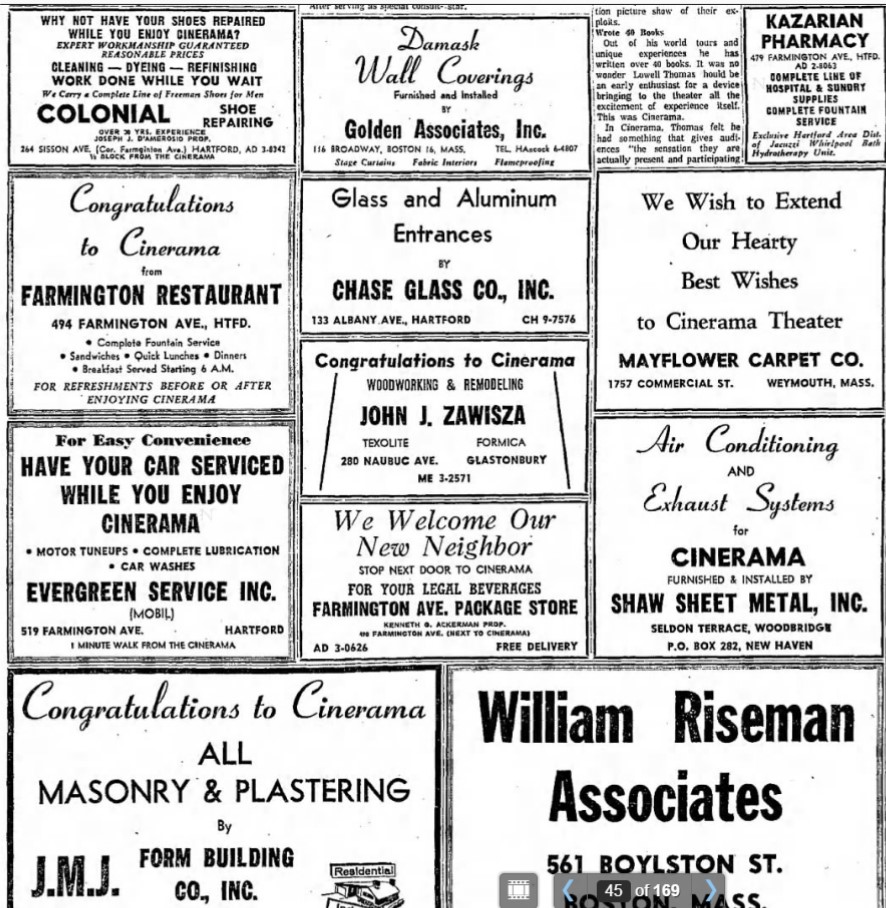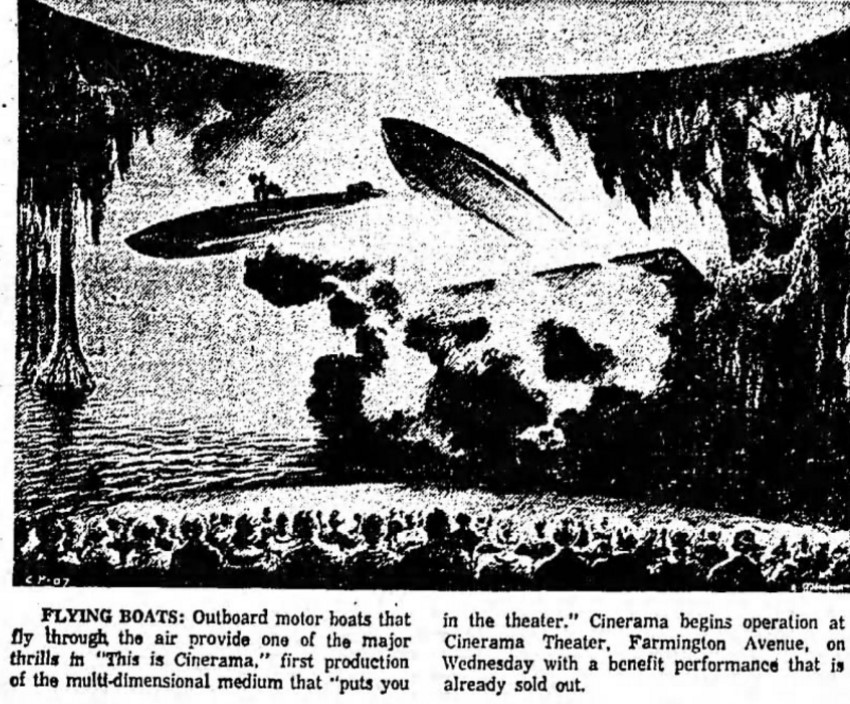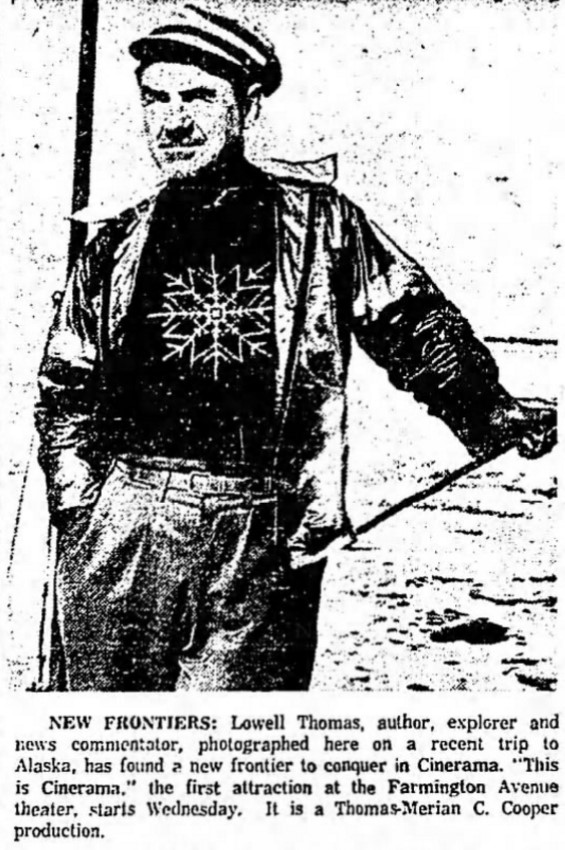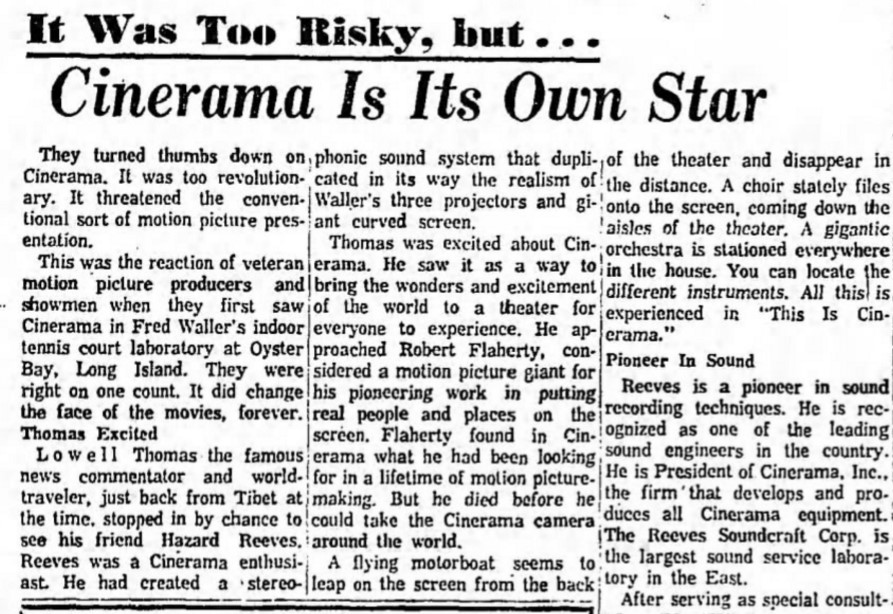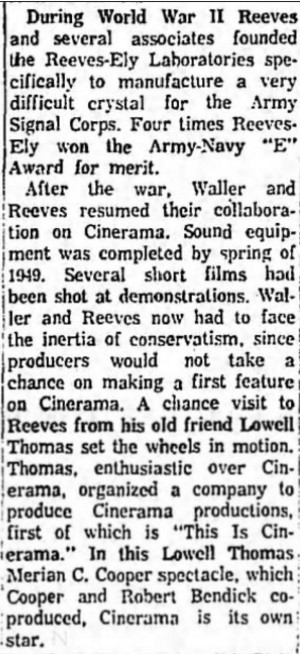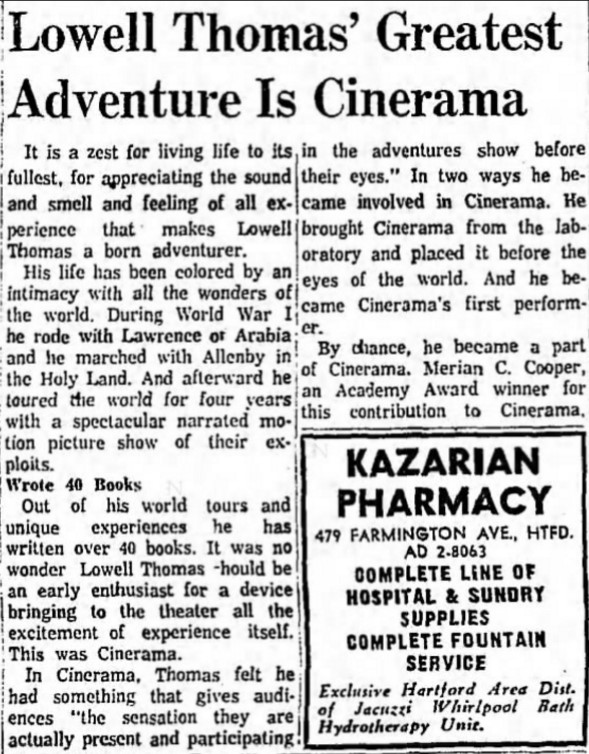 09/19/61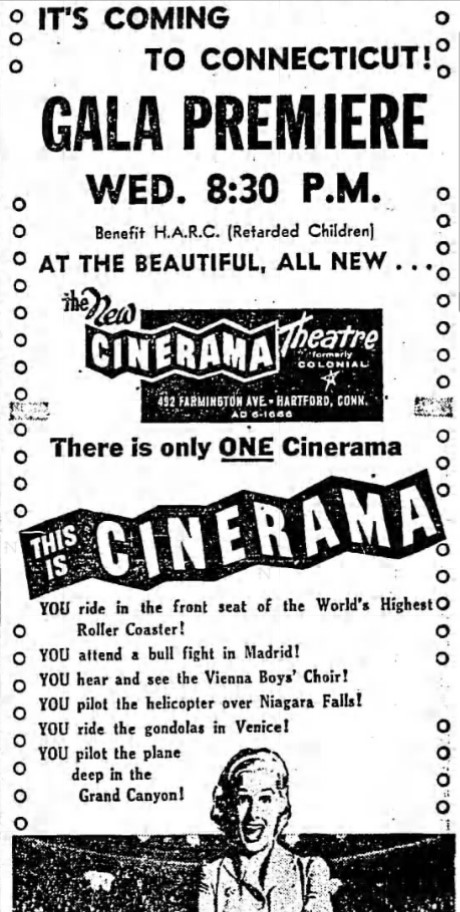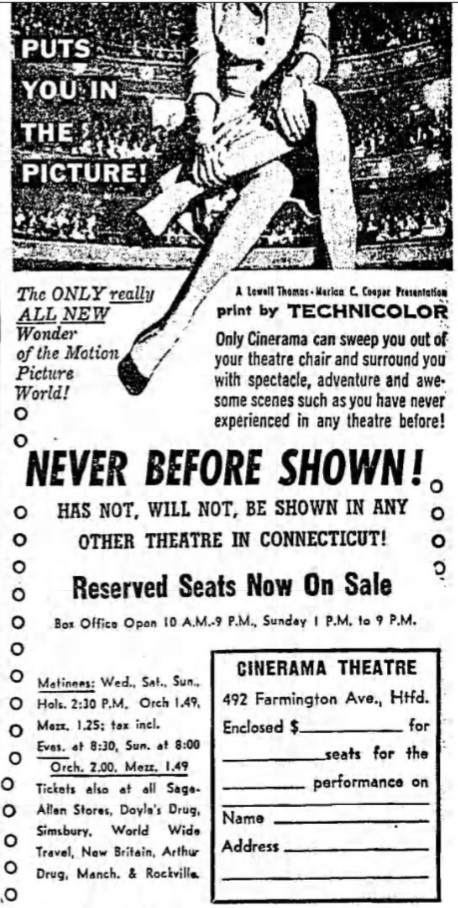 09/20/61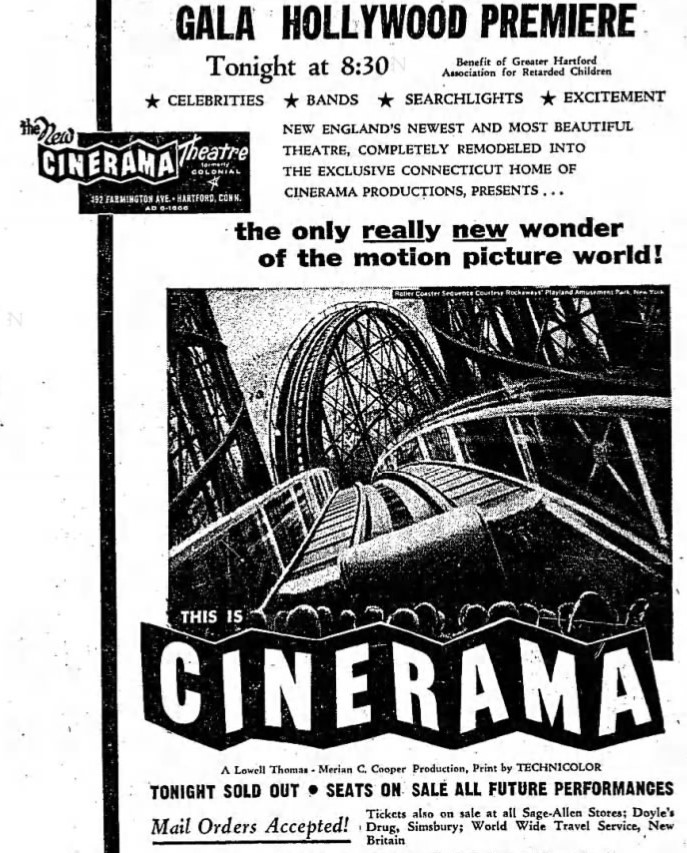 09/20/61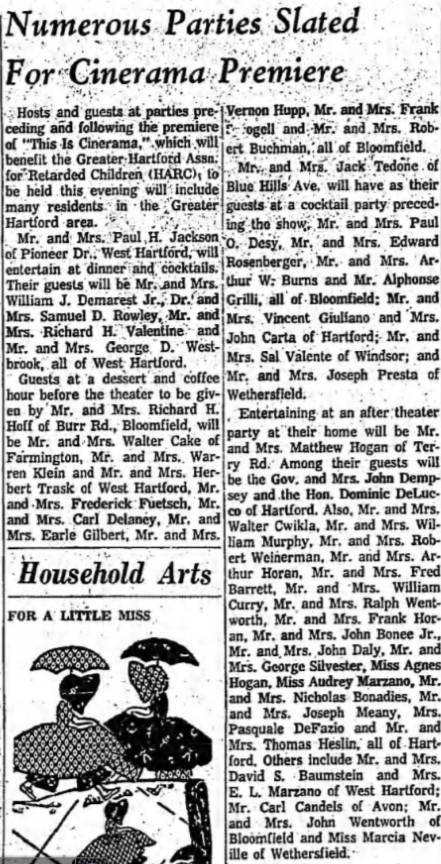 09/21/61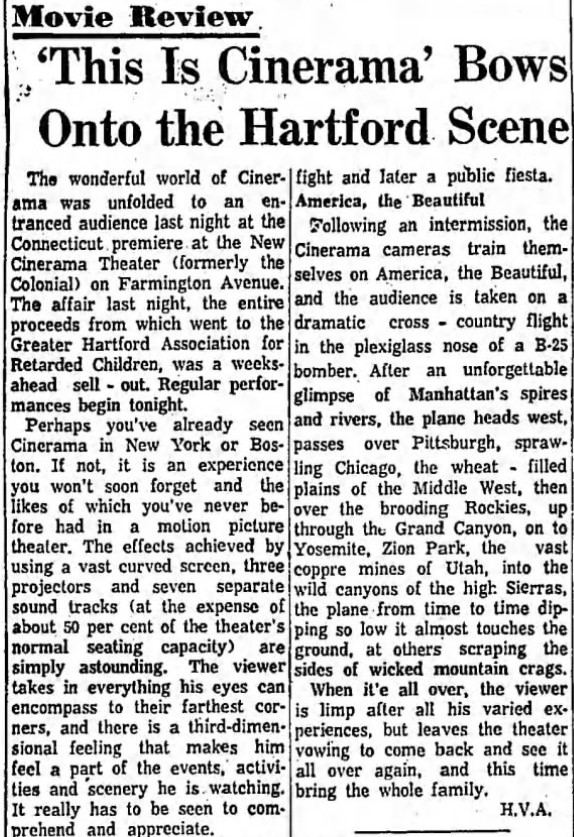 09/21/61


09/24/61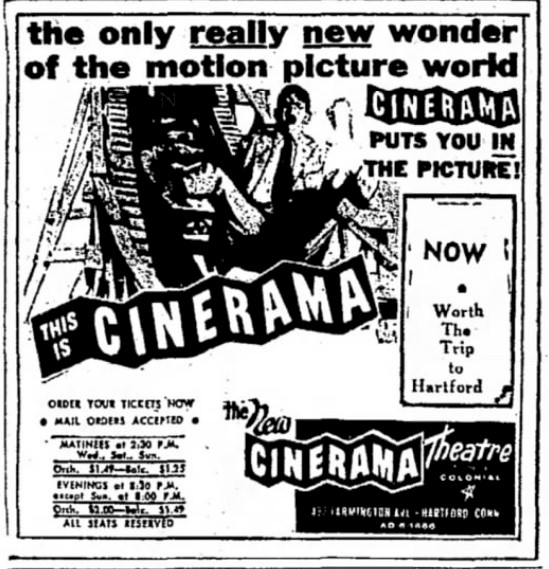 12/24/61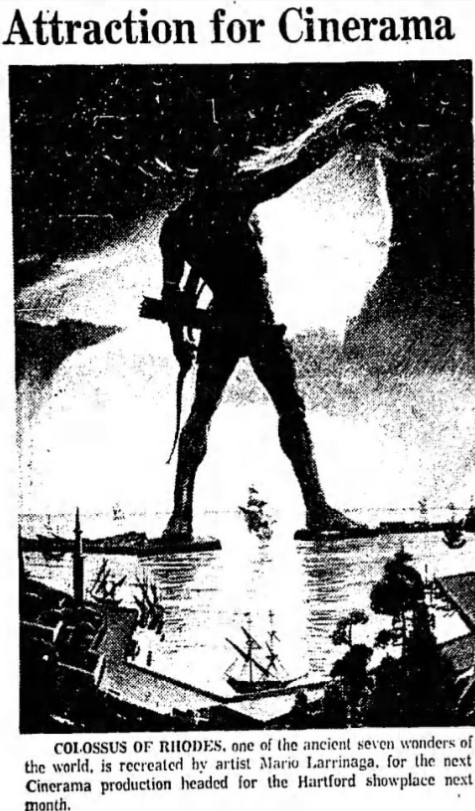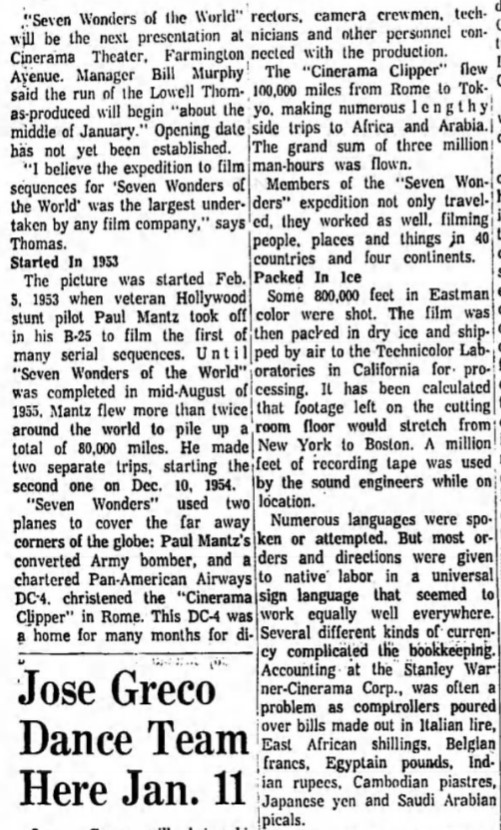 03/28/62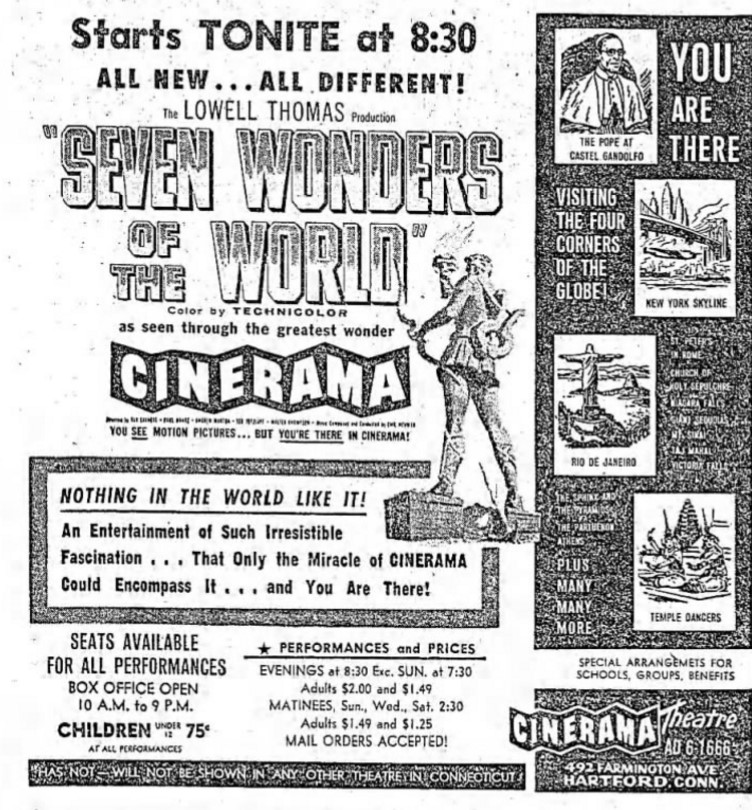 04/22/62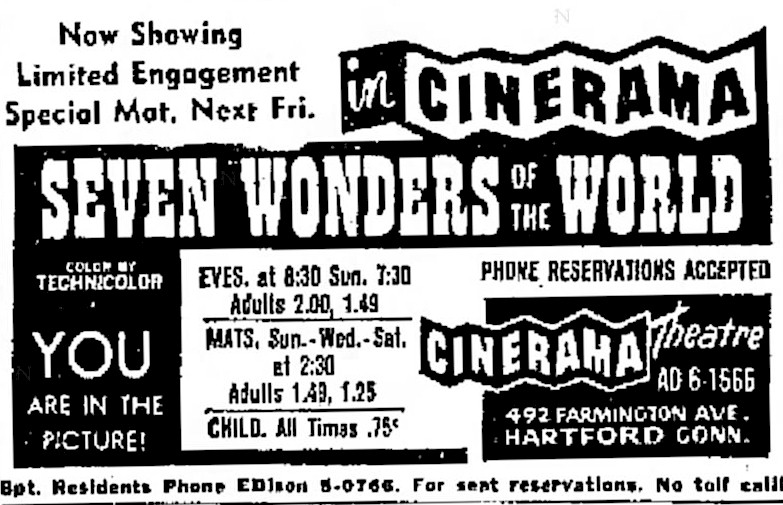 09/23/62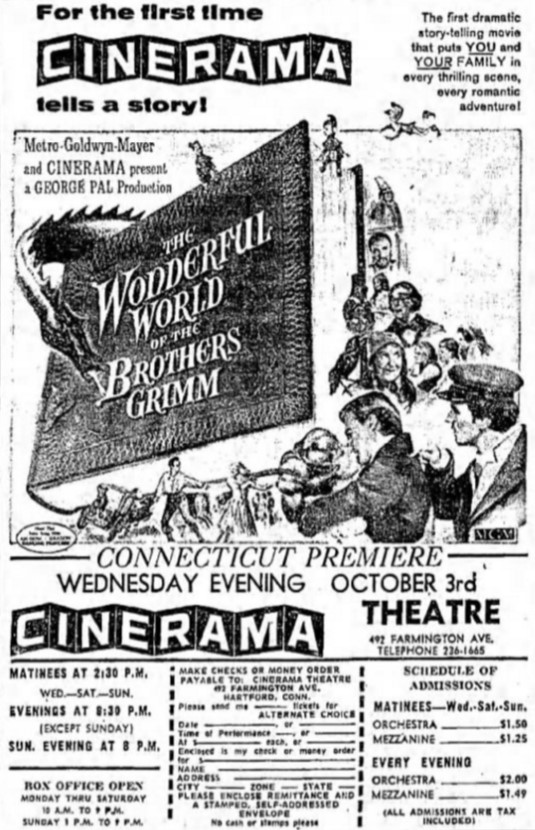 09/30/62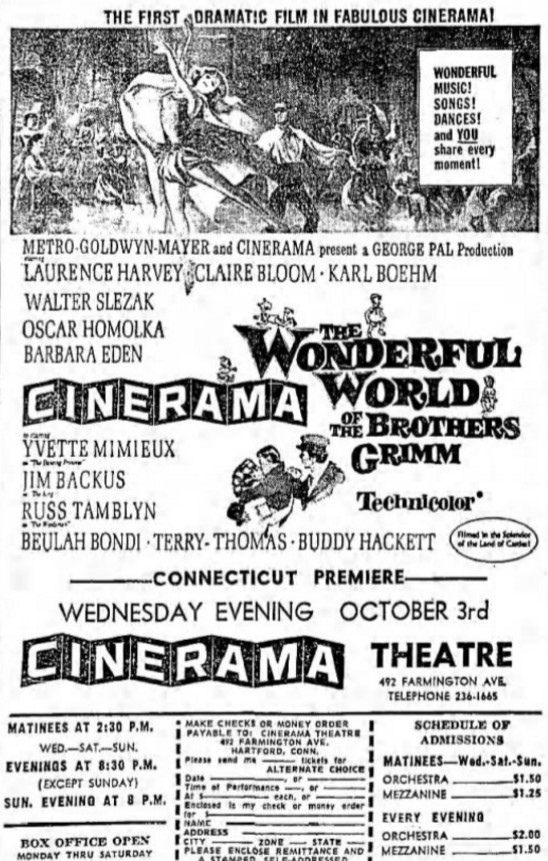 10/03/62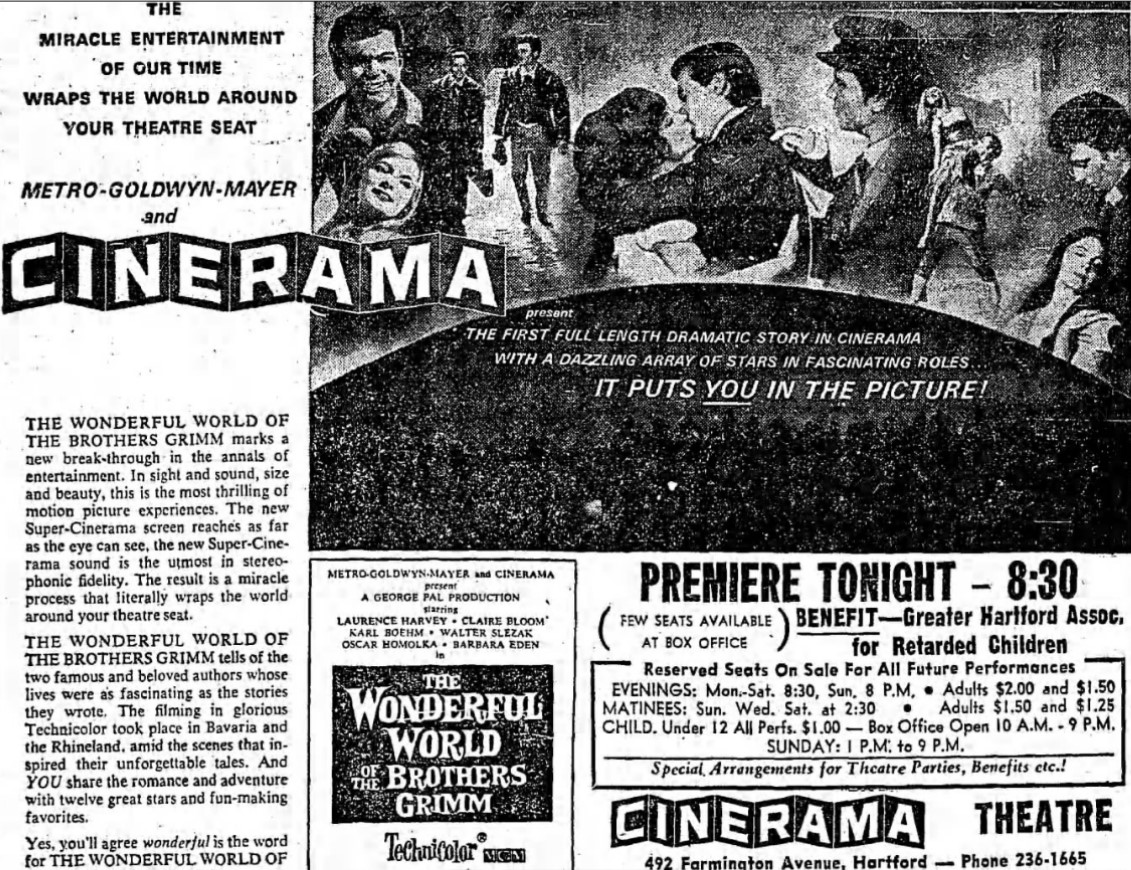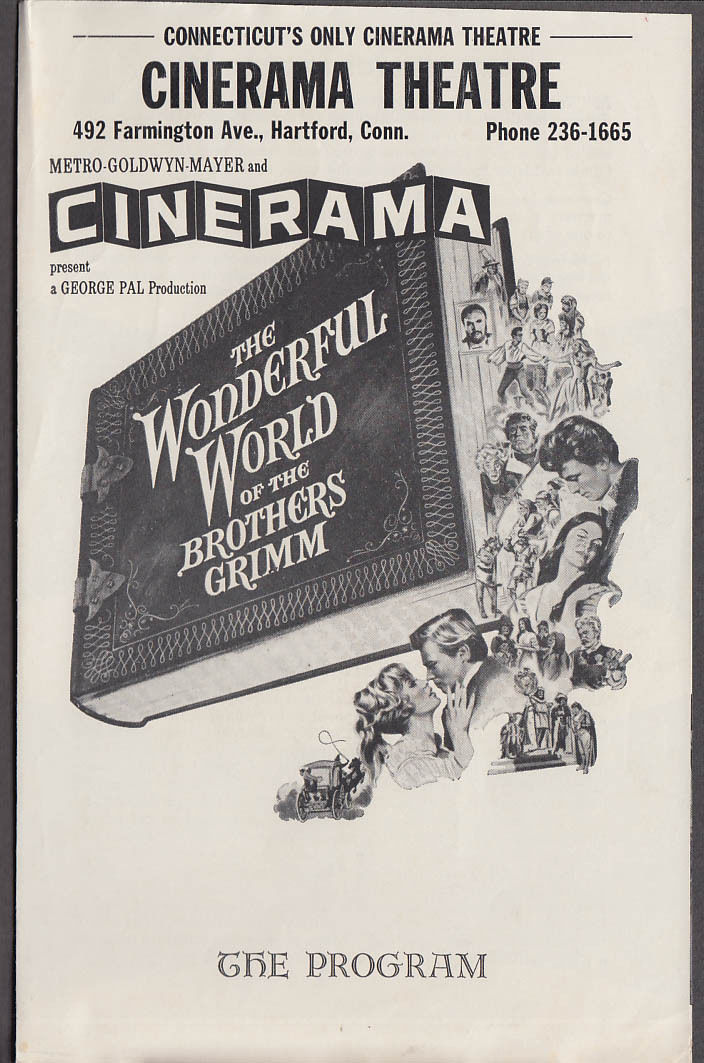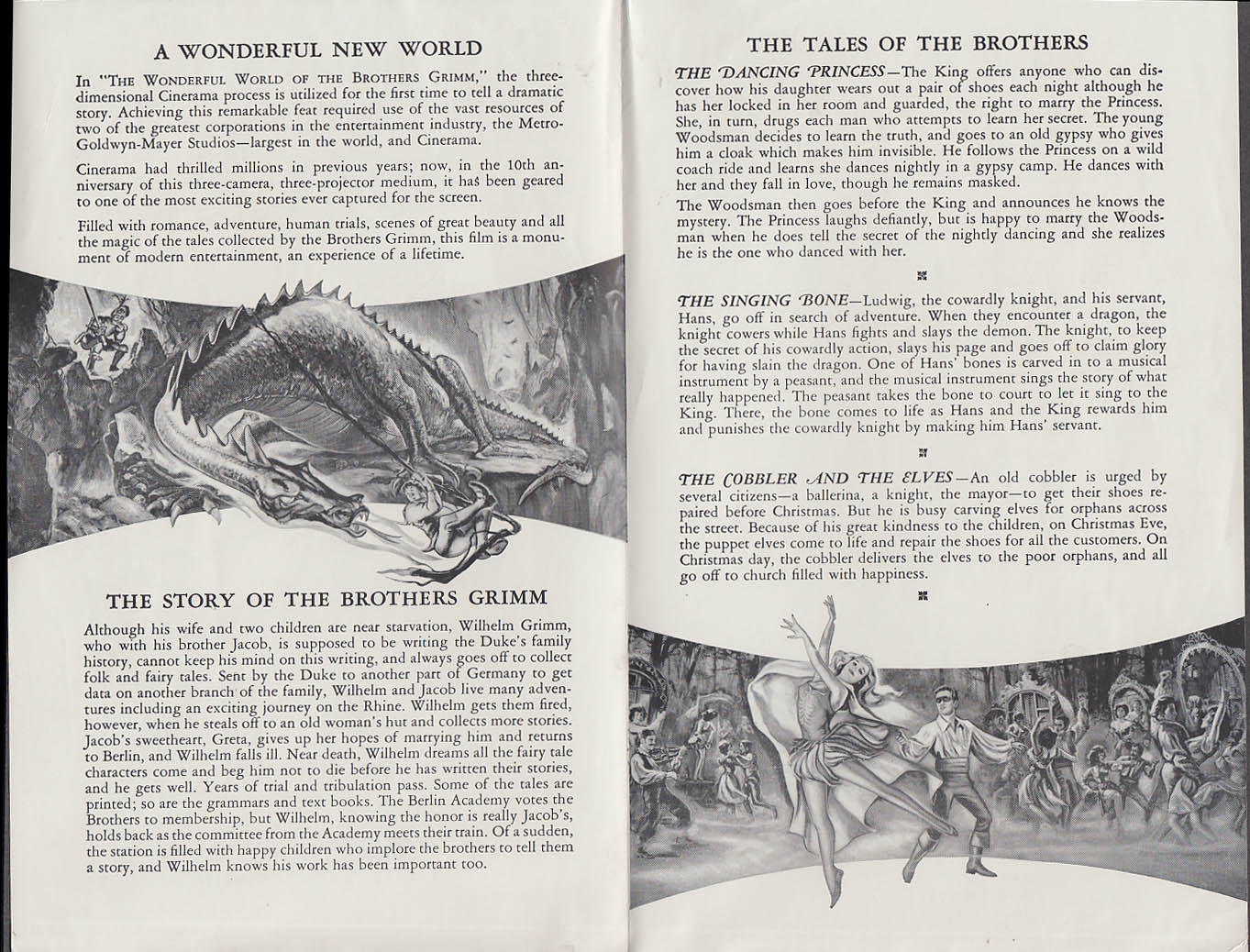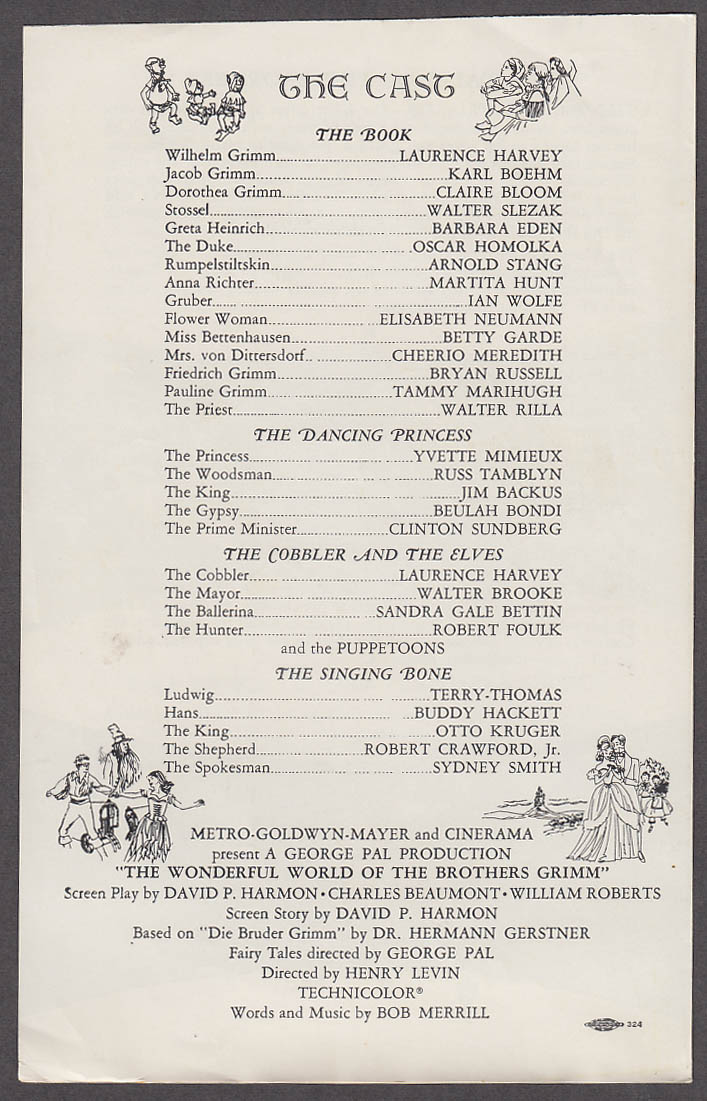 03/29/63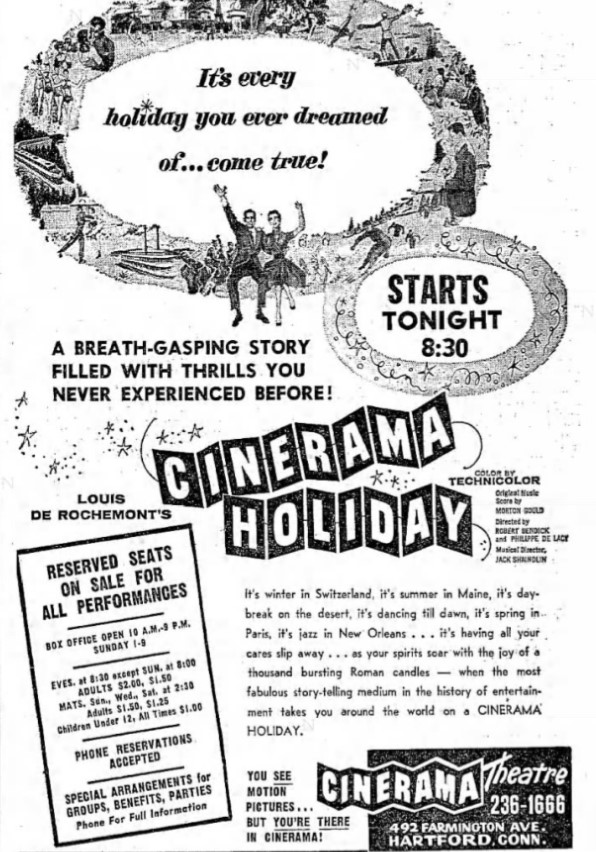 06/19/63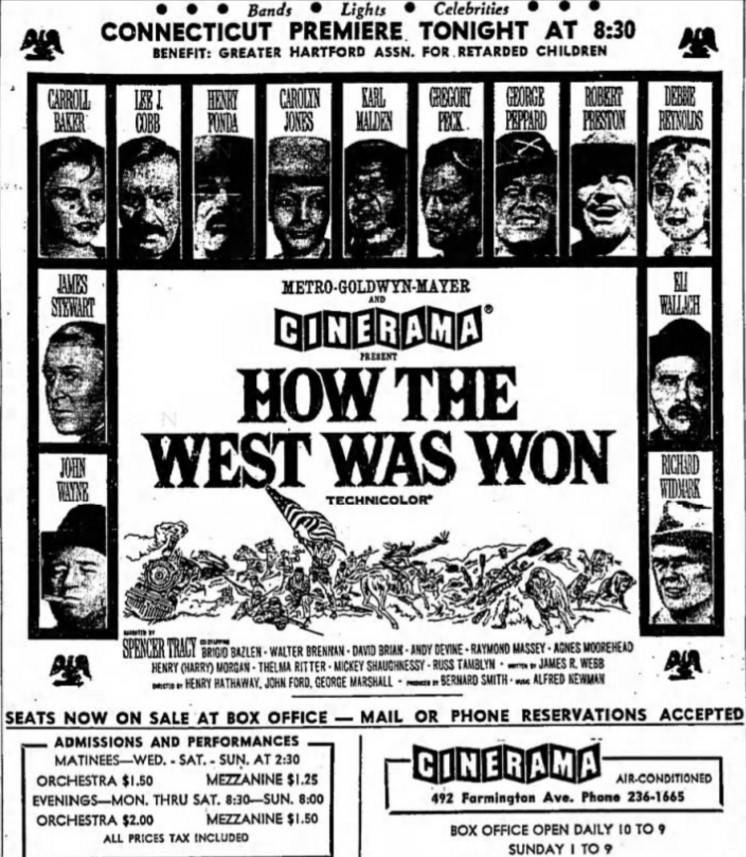 01/26/64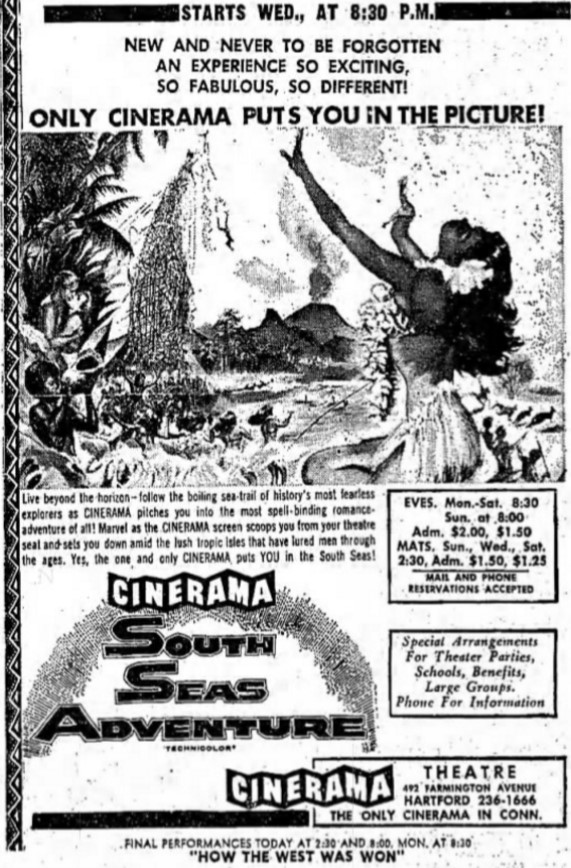 01/29/64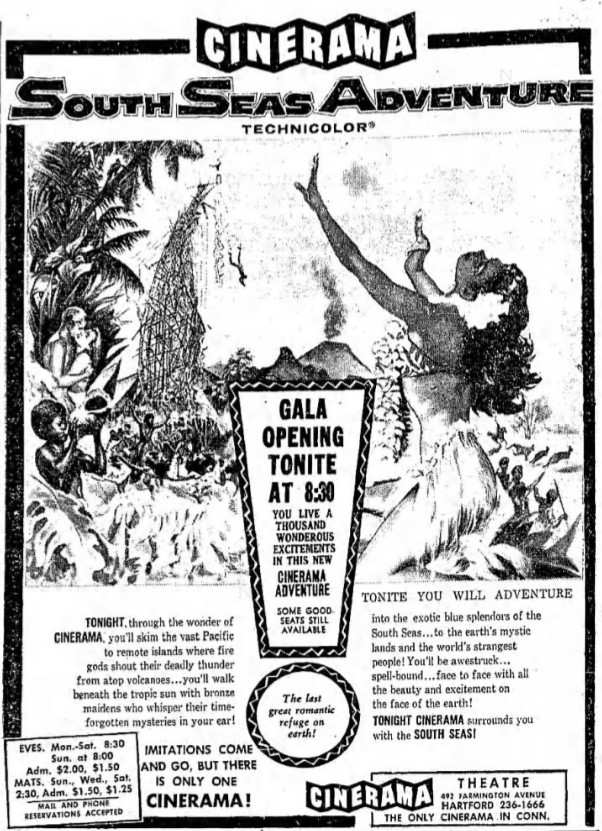 03/22/64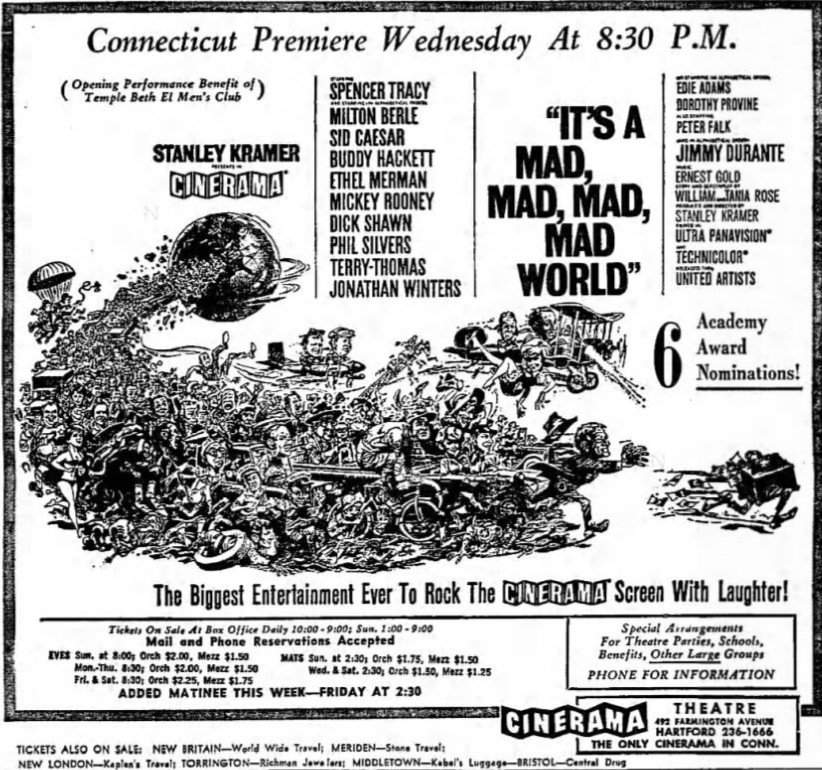 03/25/64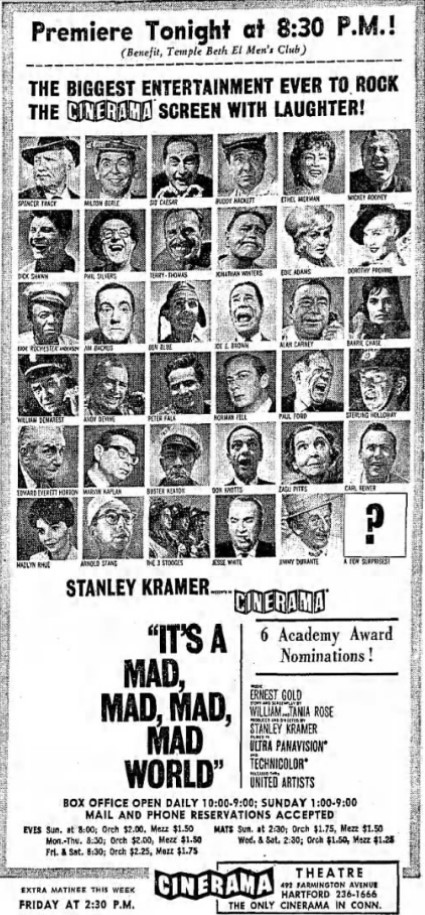 10/29/64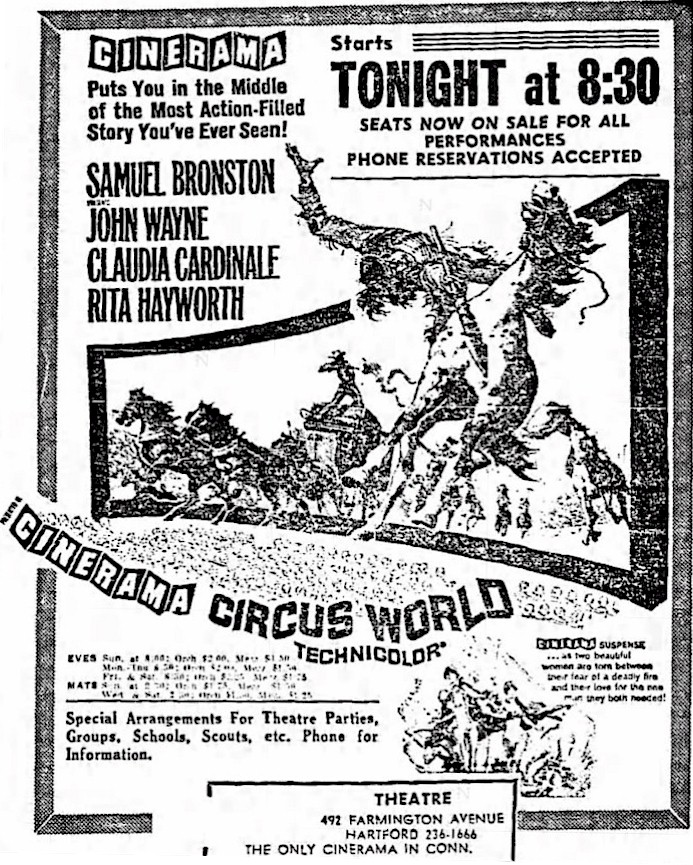 04/04/65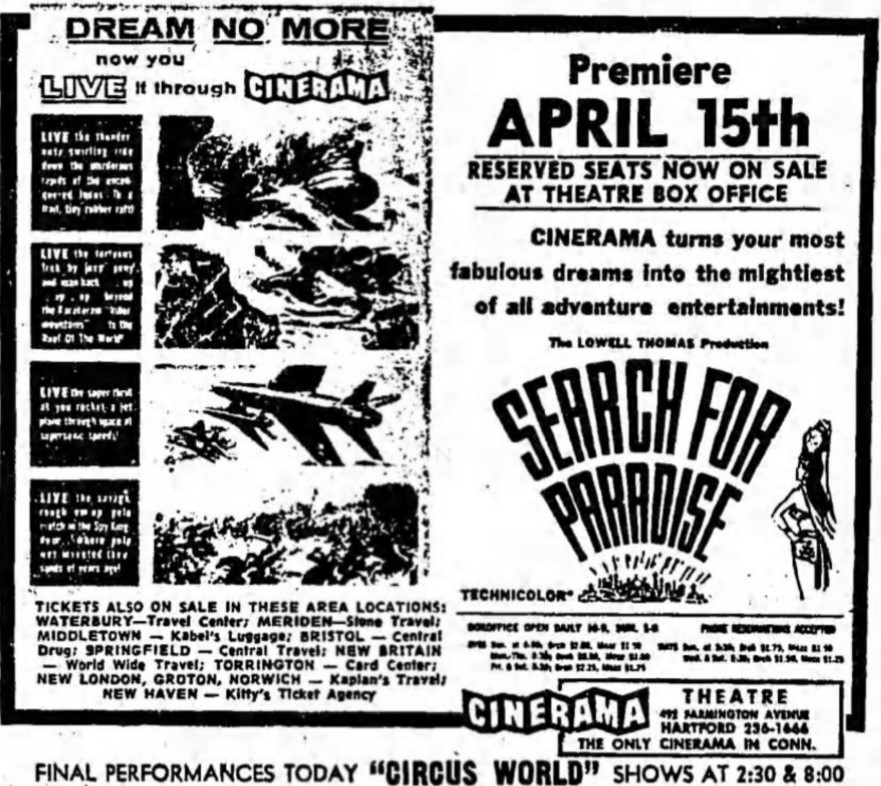 04/15/65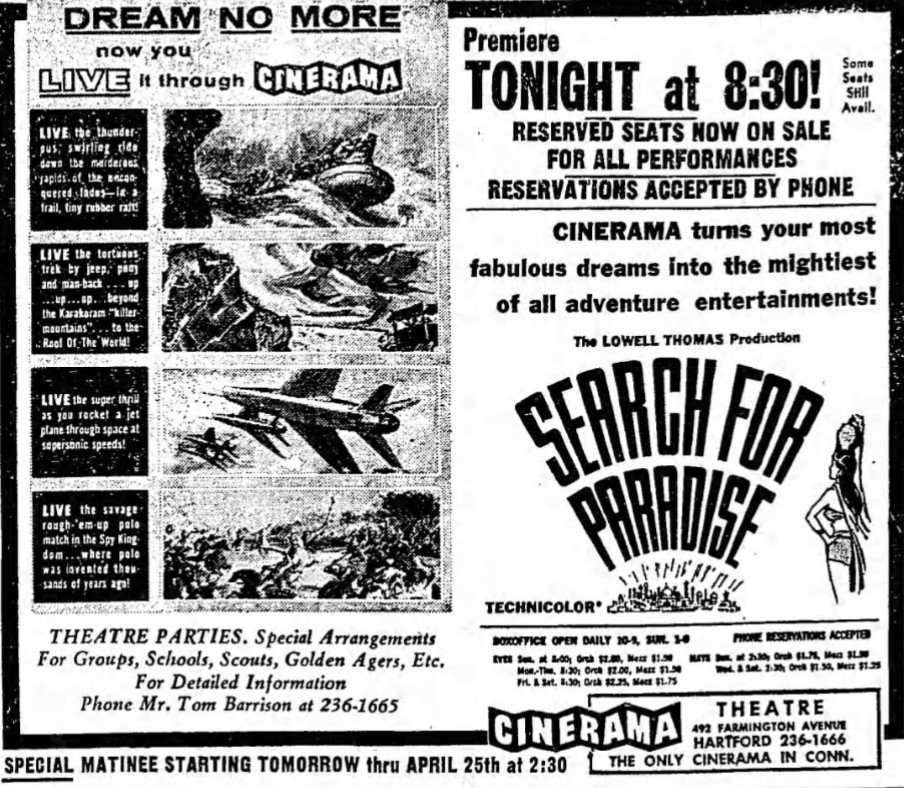 06/27/65


07/01/65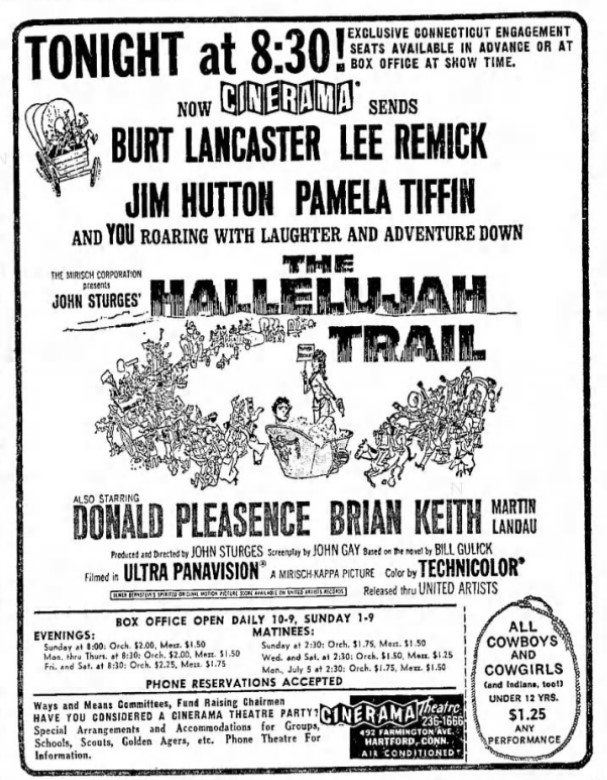 10/20/65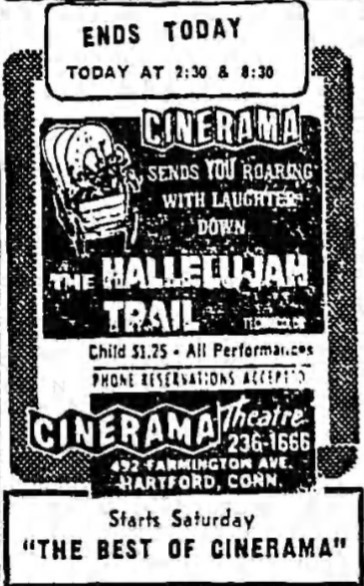 10/23/65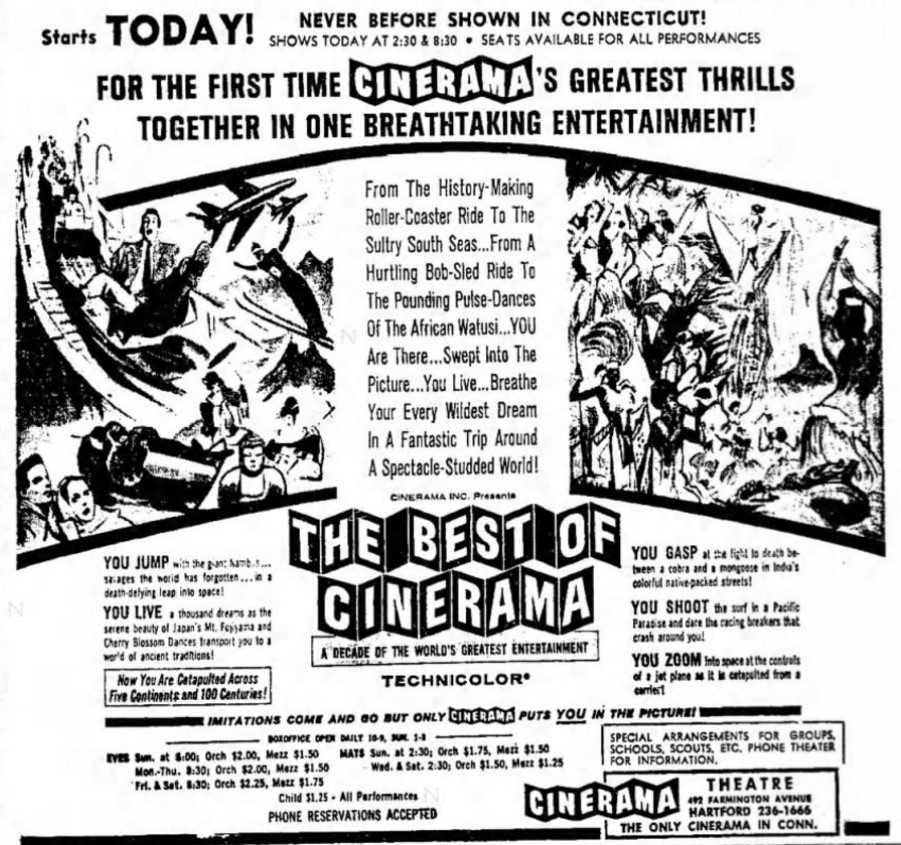 12/19/65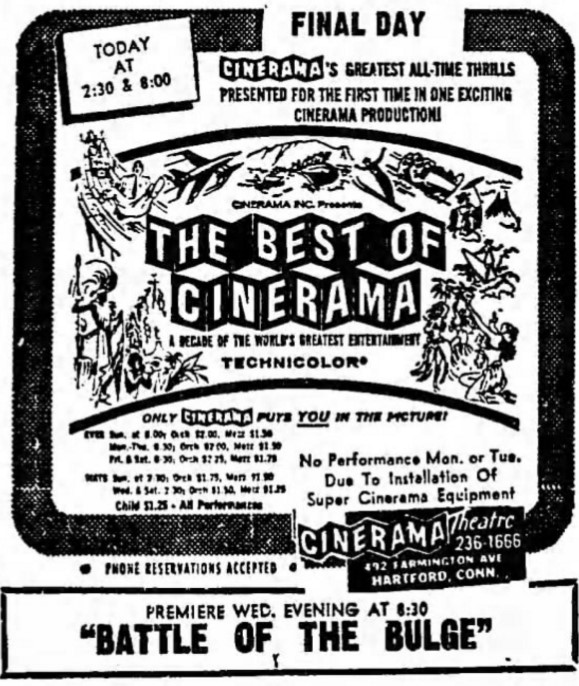 12/25/65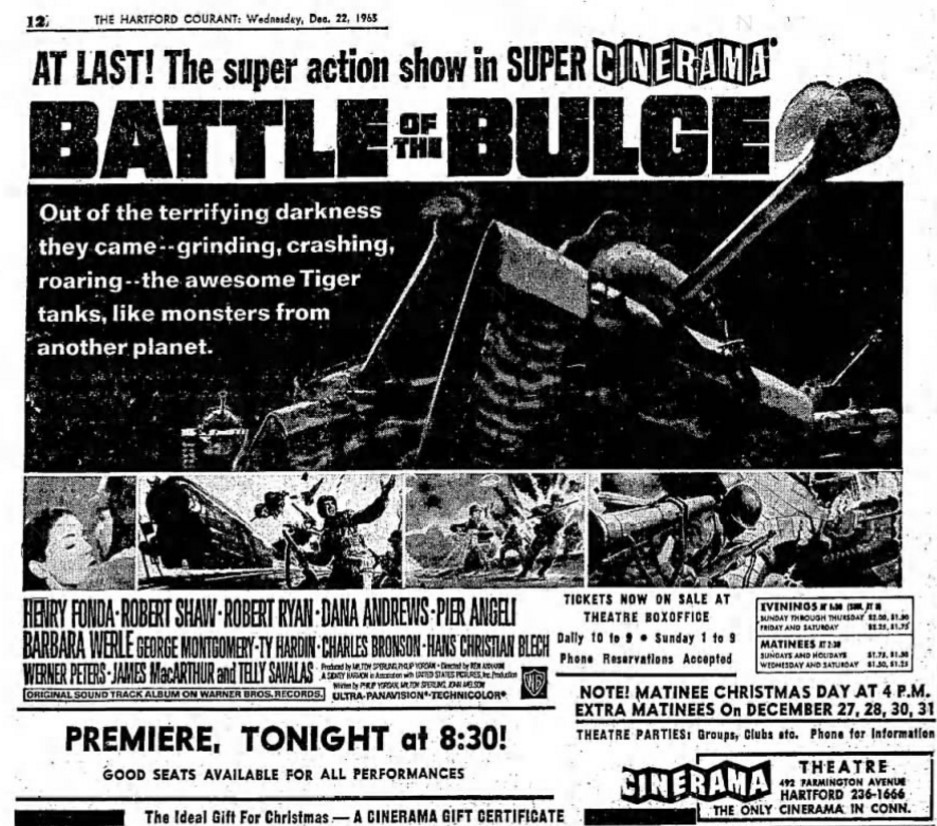 05/11/66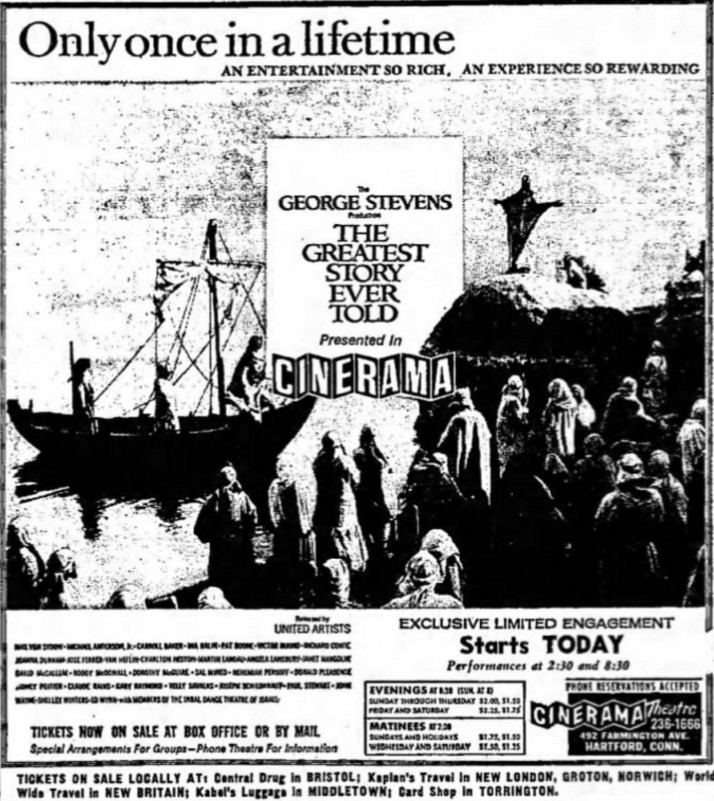 08/24/66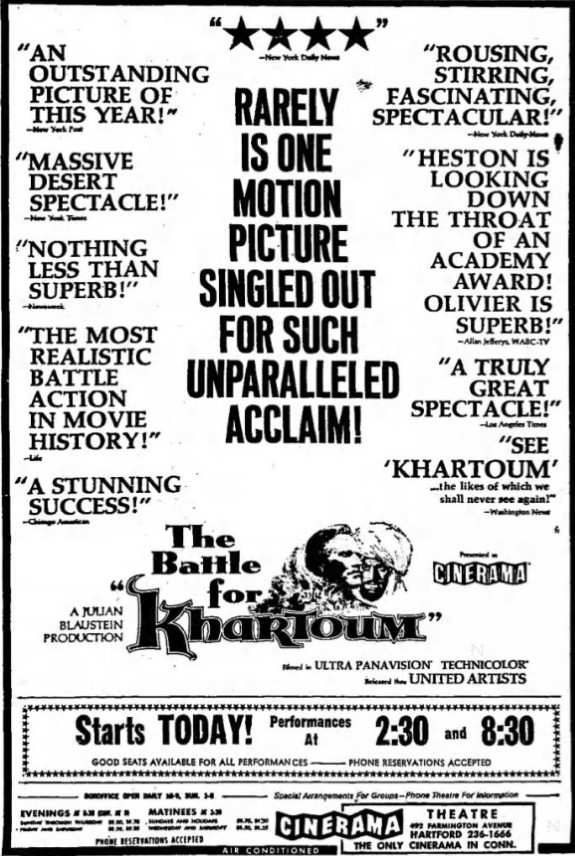 Below from the September 12, 1966 issue of Boxoffice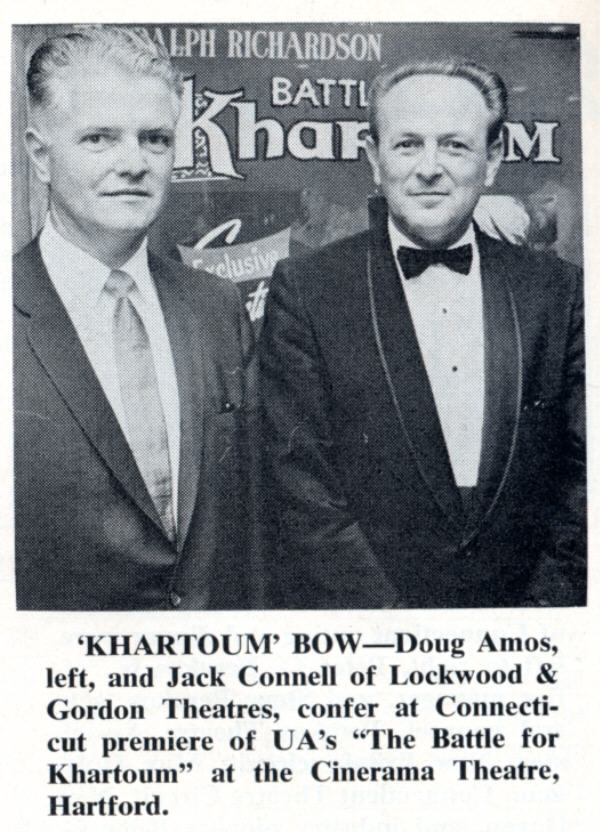 Printing block (picture reversed) for Khartoum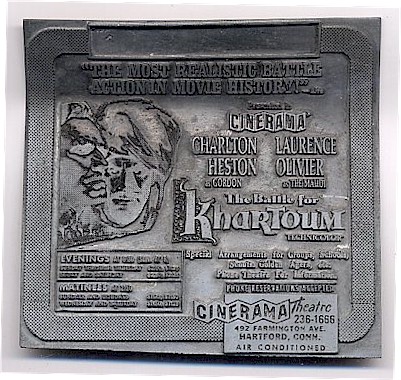 11/02/66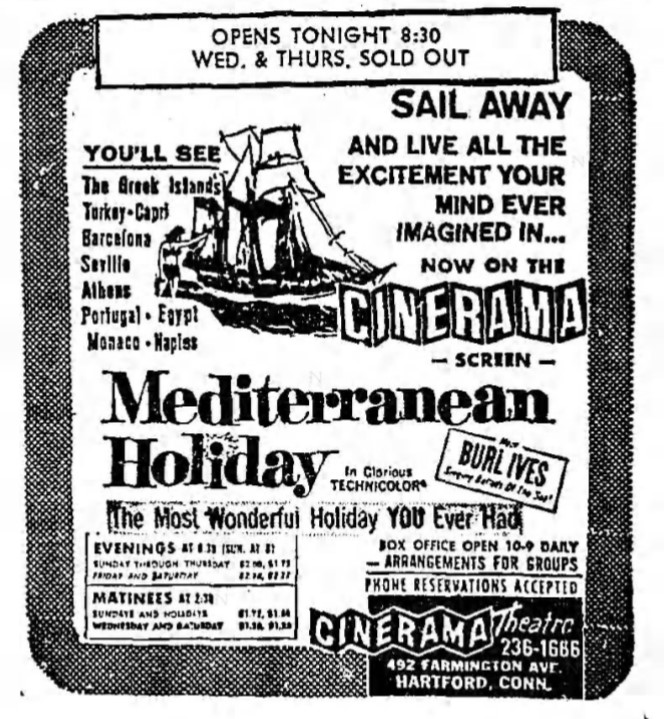 02/15/67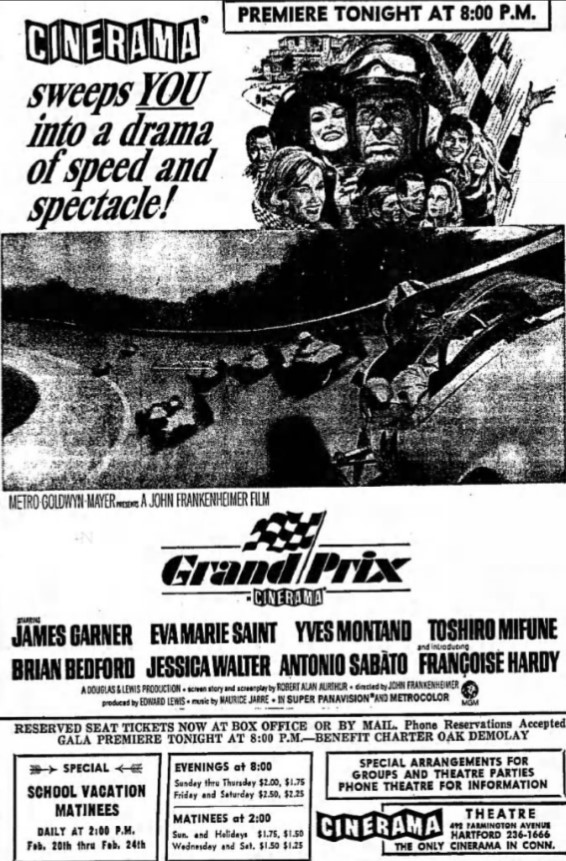 09/20/67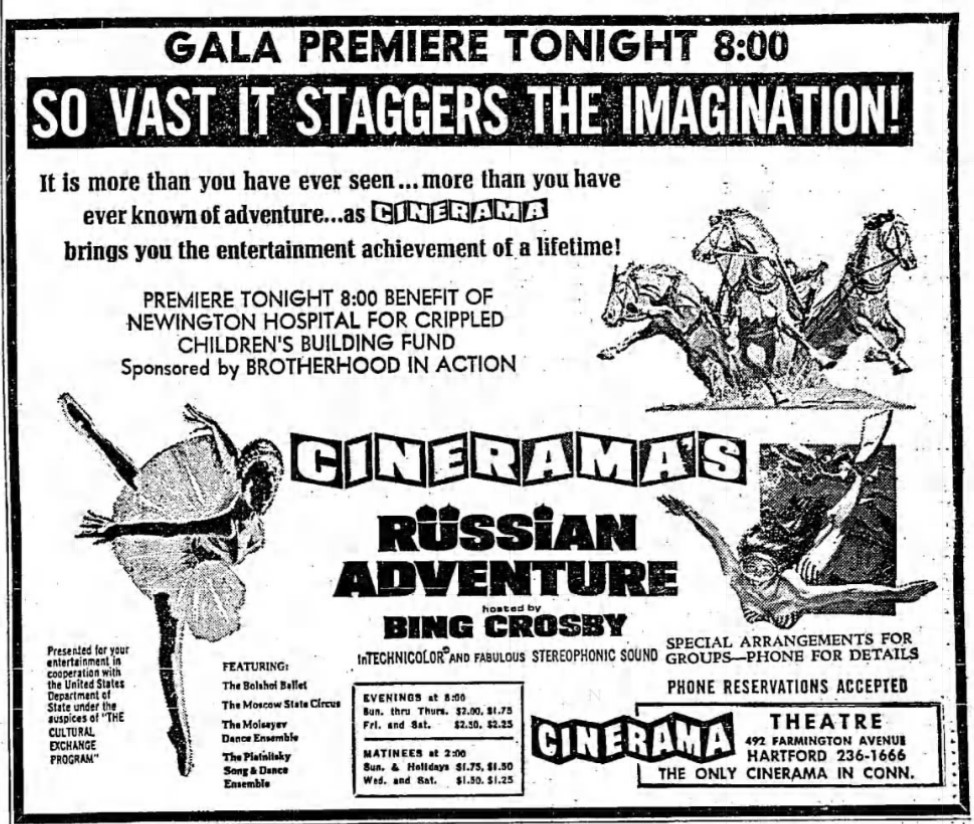 11/01/67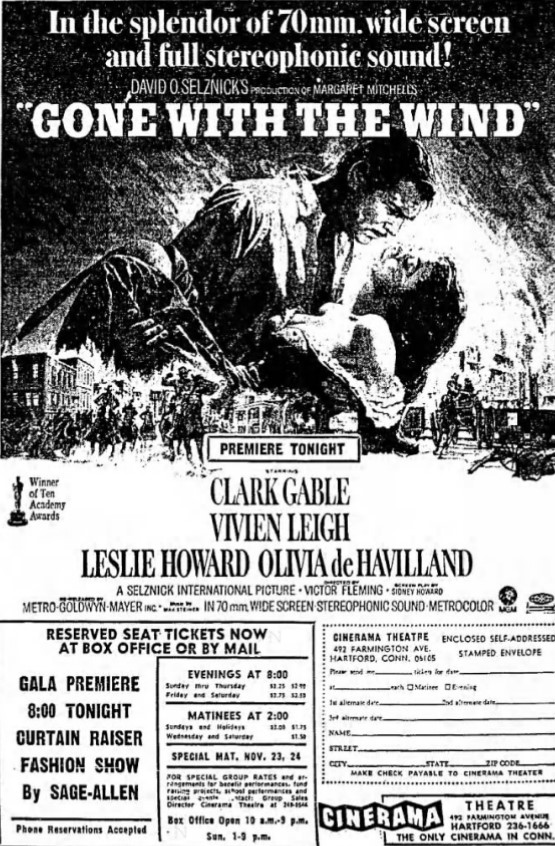 06/19/68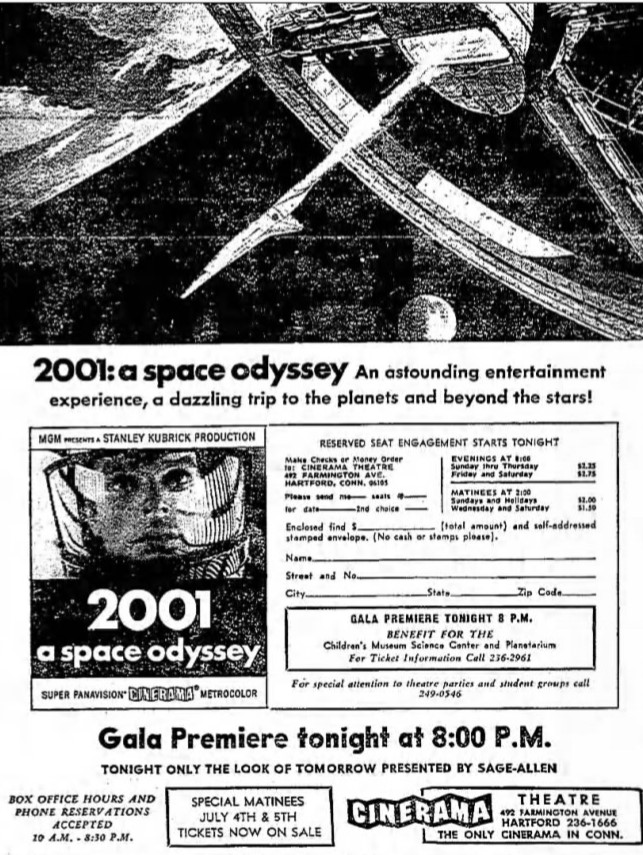 Small poster for Ice Station Zebra which premiered December 18, 1968 at the Hartford Cinerama Theatre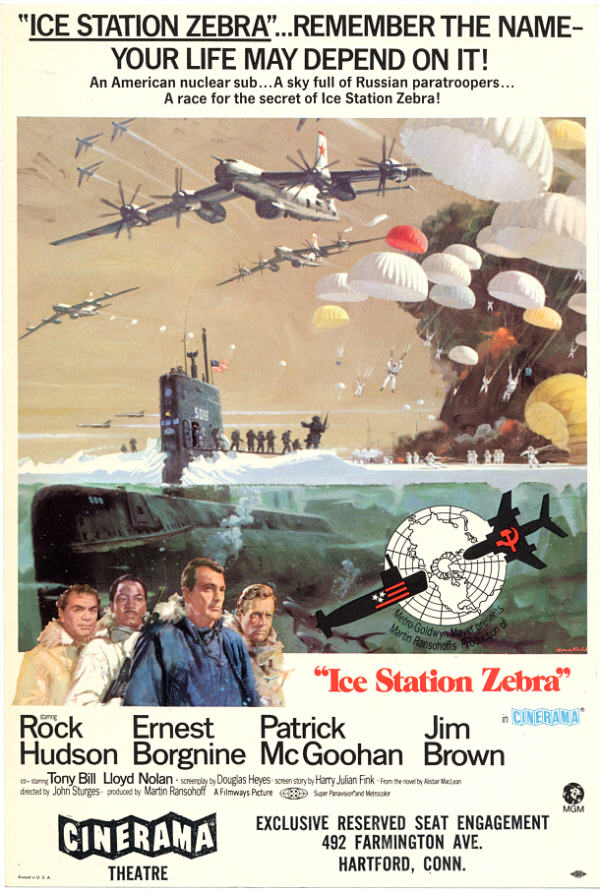 Ticket flyer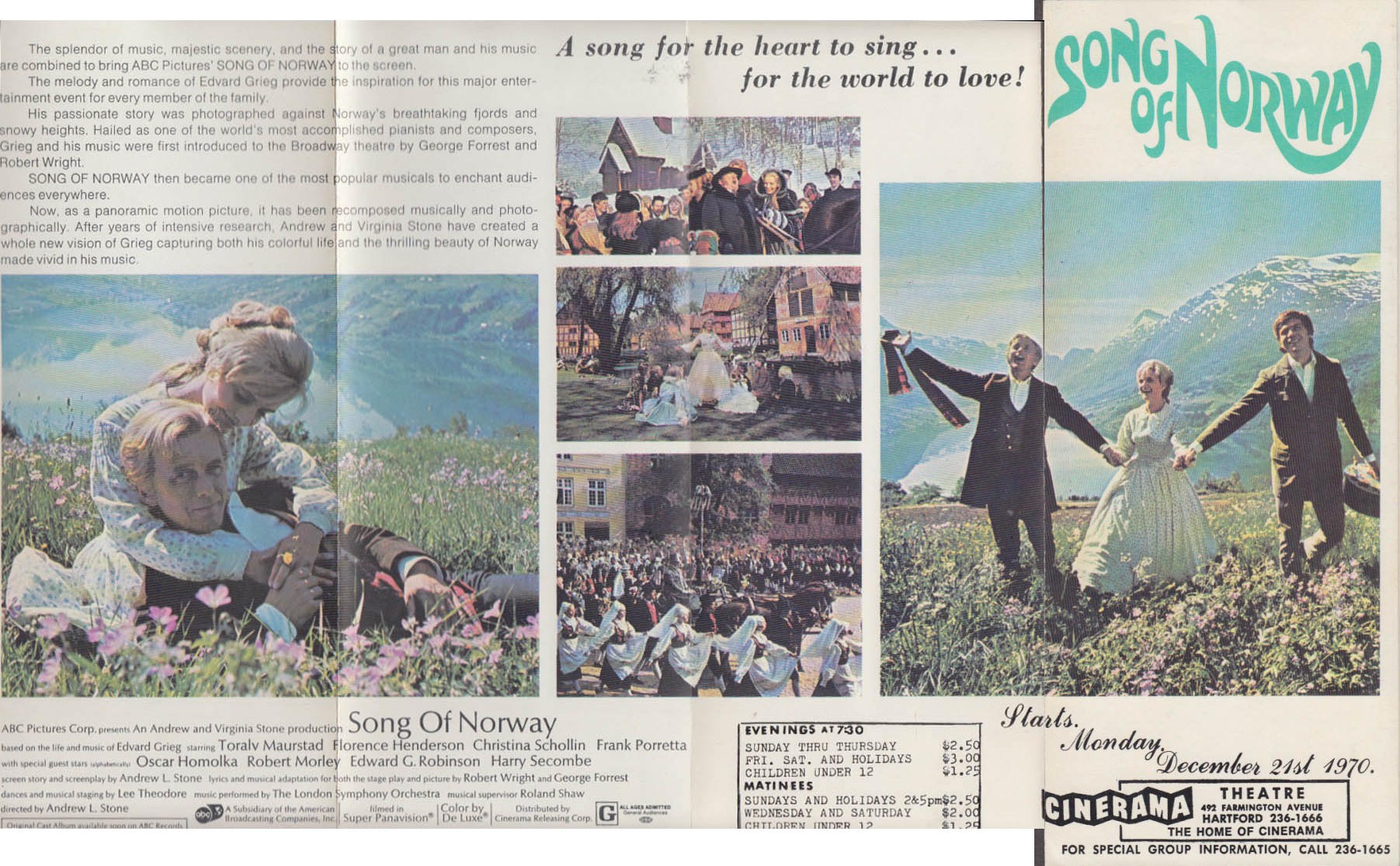 The following six pictures came from a brochure when the Colonial theatre first opened.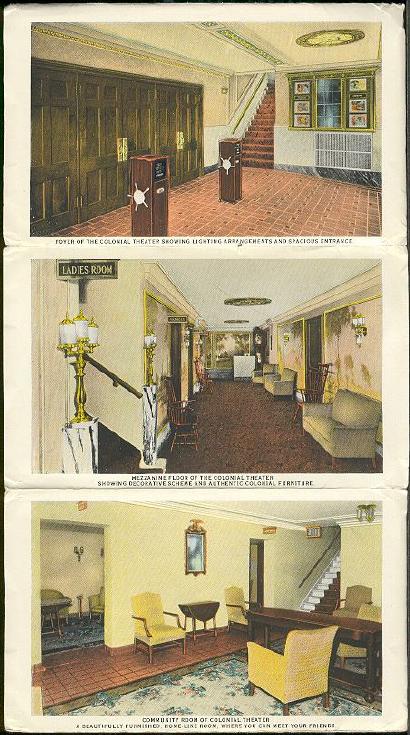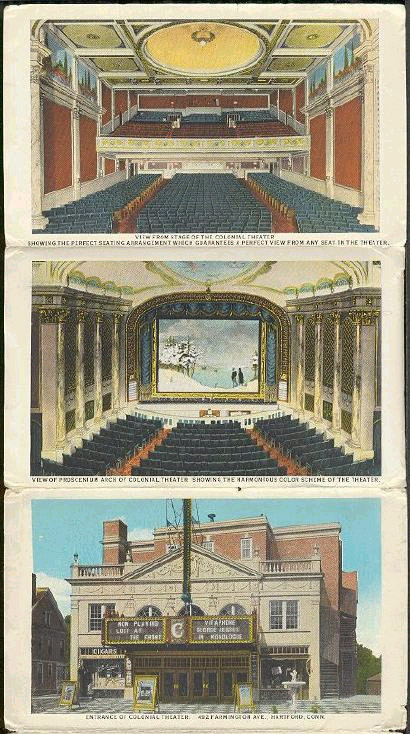 Picture below probably taken in 1933 based on the movie titles.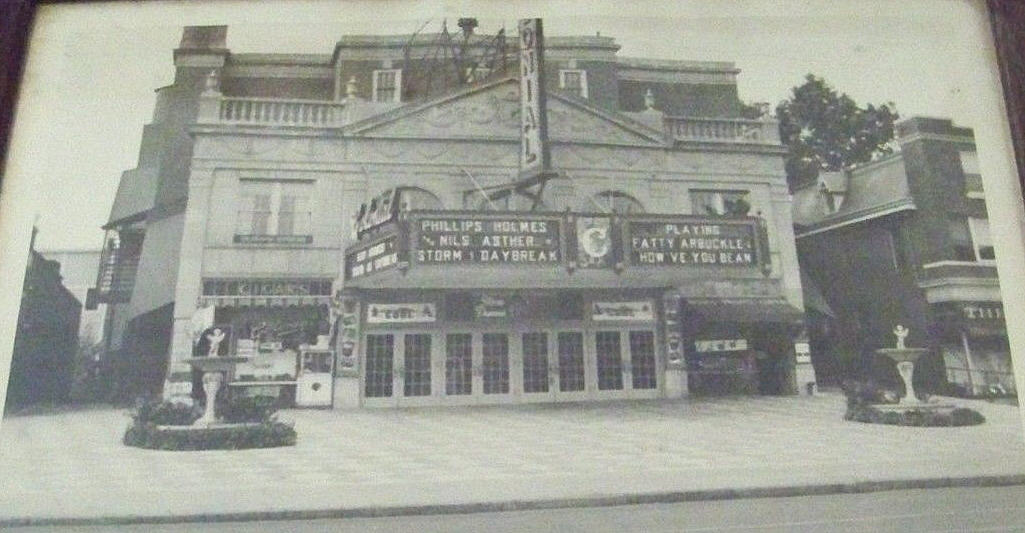 There is no movie title on the marquee so, I'm guessing this was taken when they were renovating it to make it a Cinerama theatre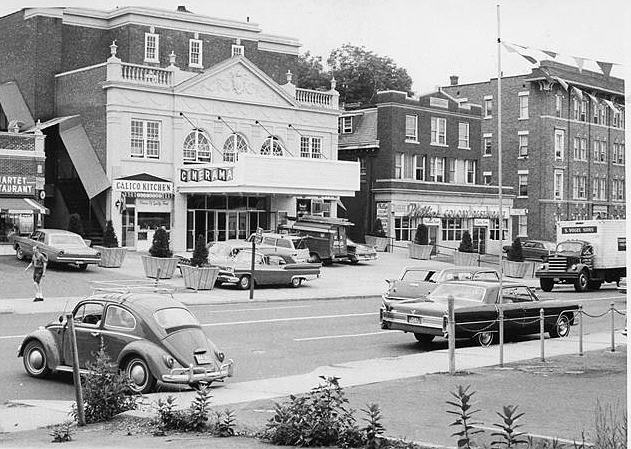 The pictures below were taken in 1974 when it was no longer a Cinerama theatre.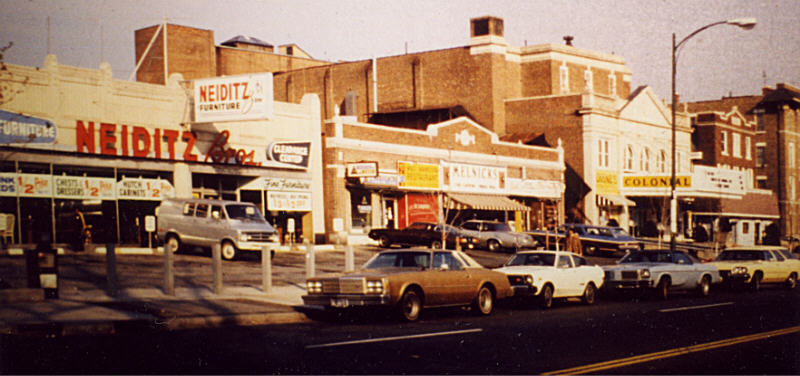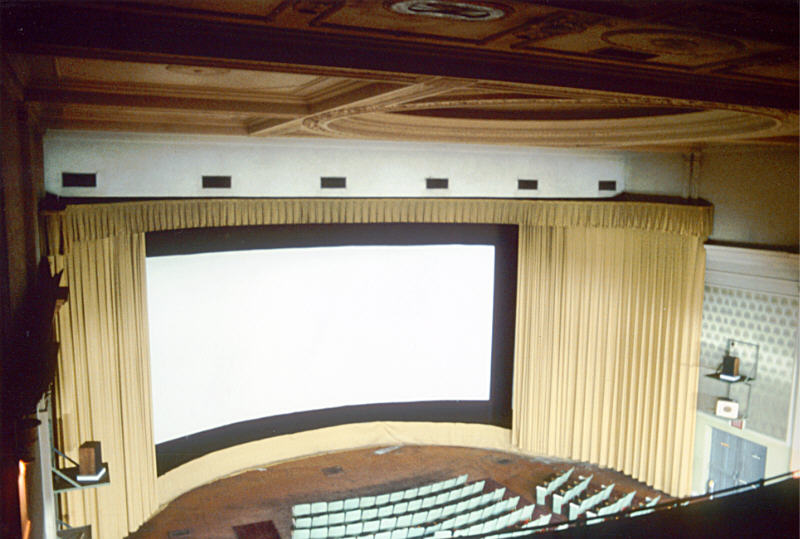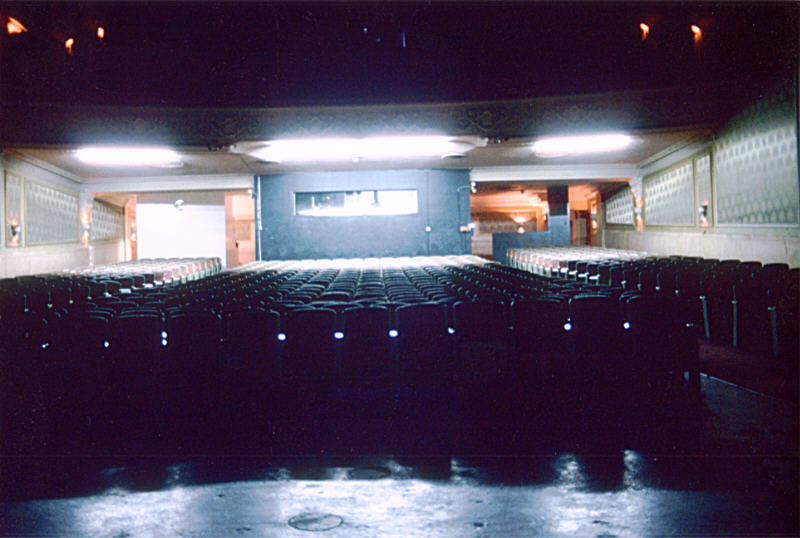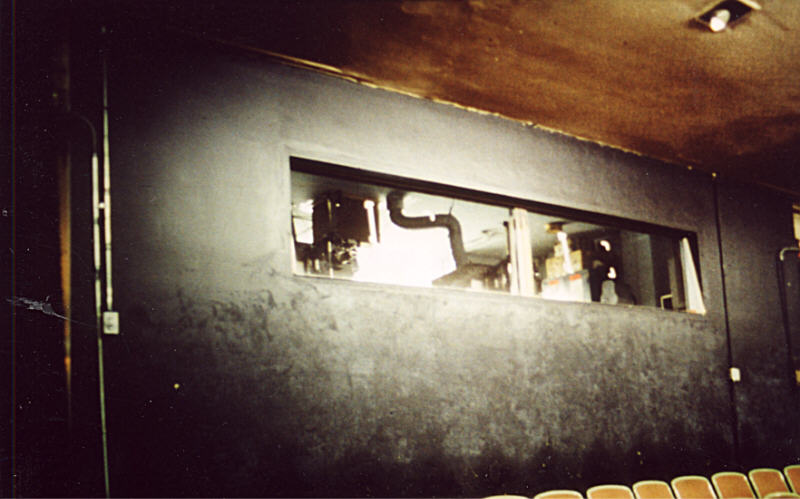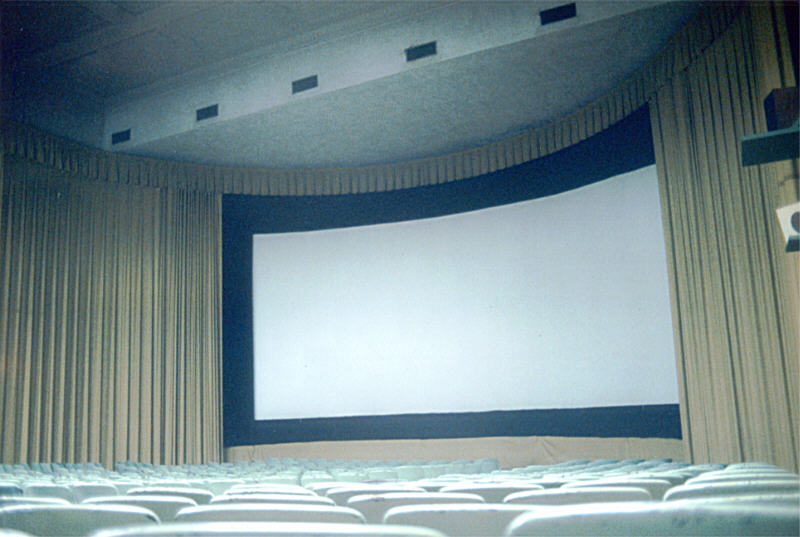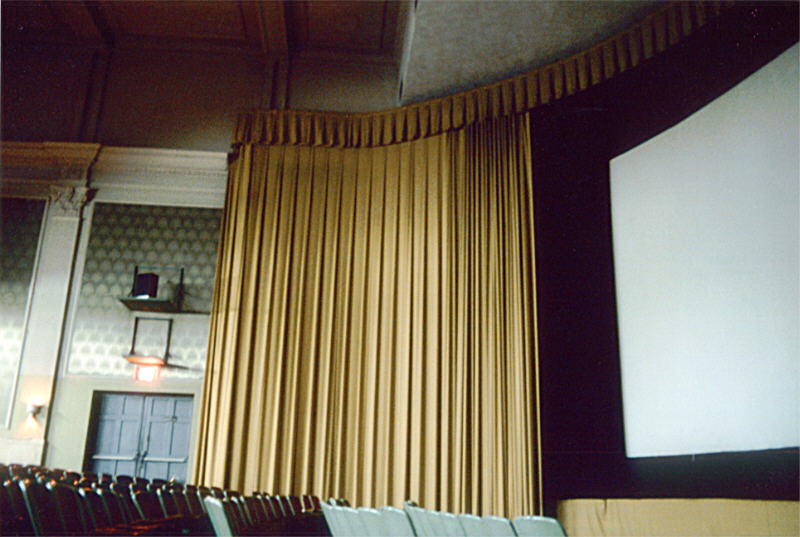 Below from http://templeofschlock.blogspot.com/2010/01/grand-old-lady-turns-to-kung-fu-for.html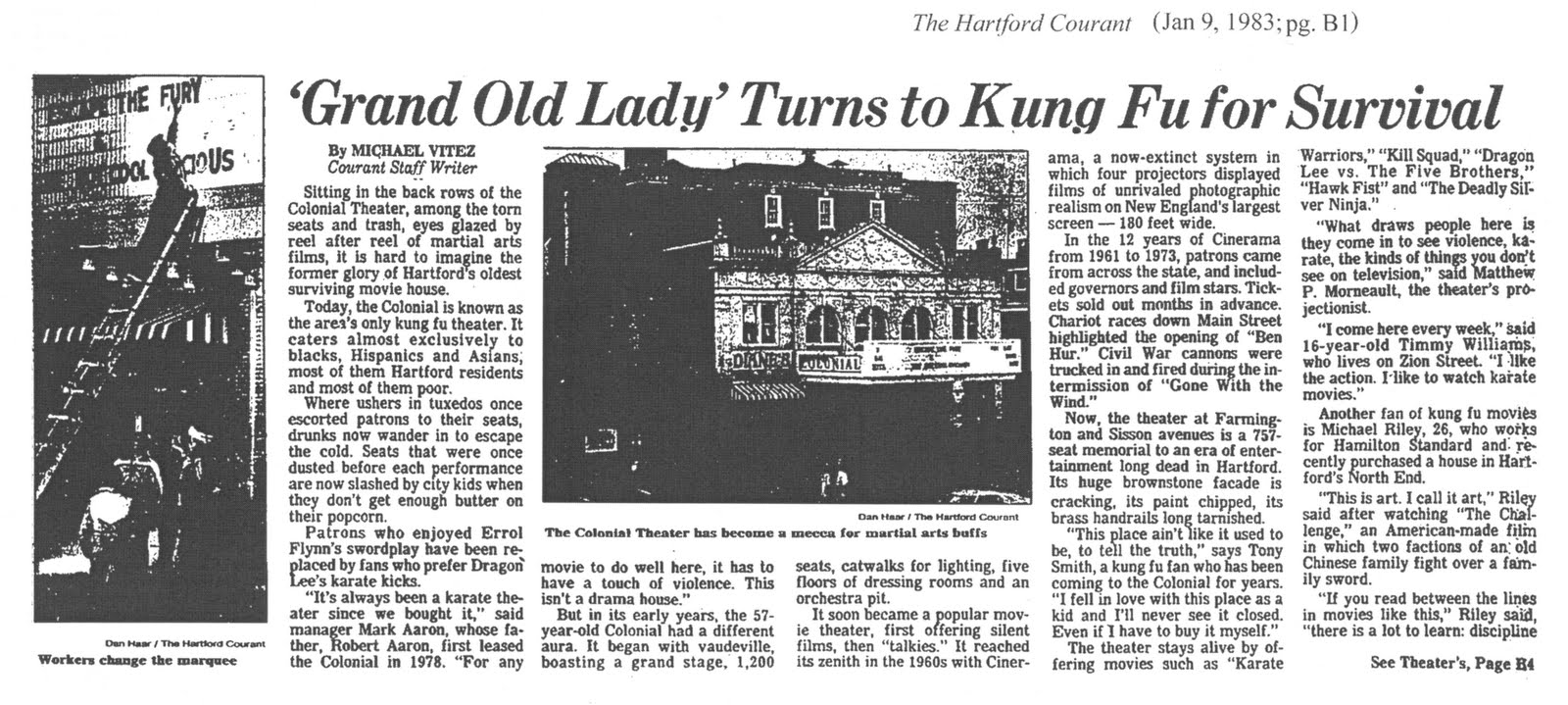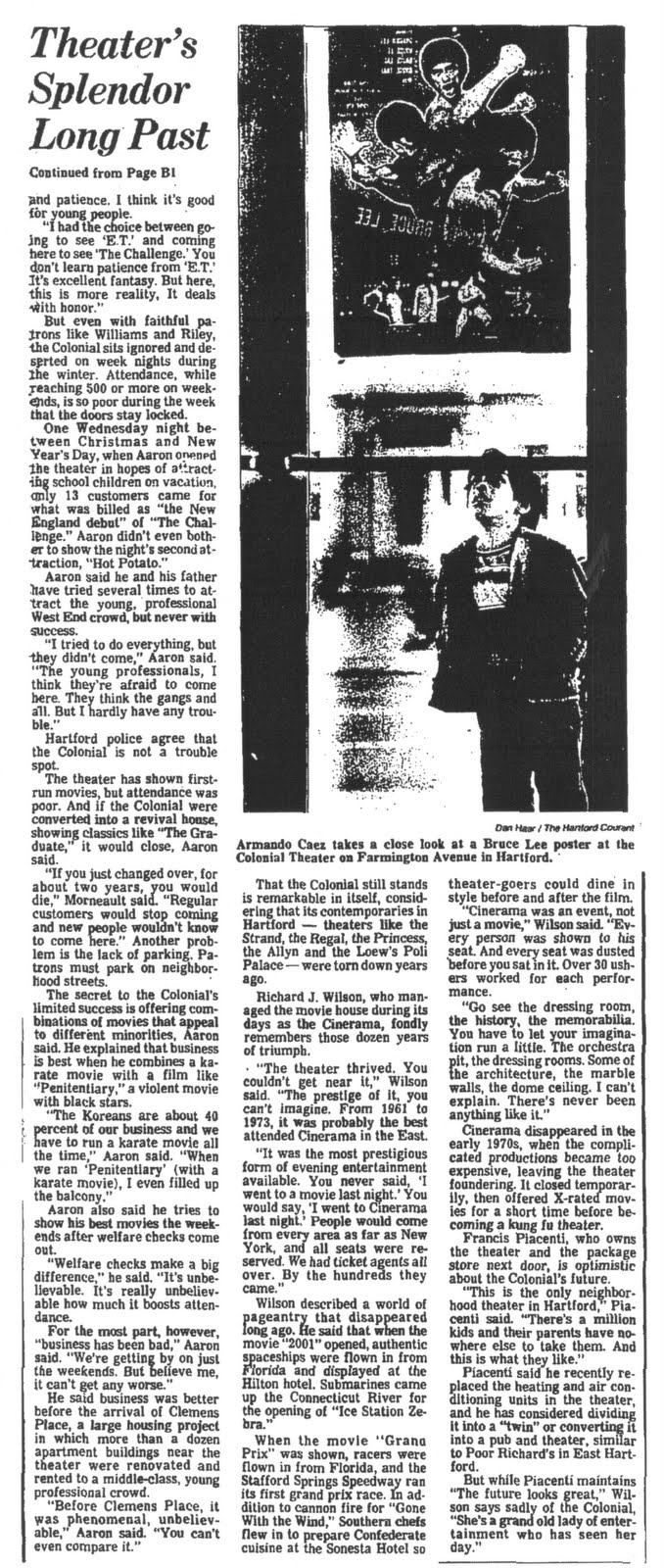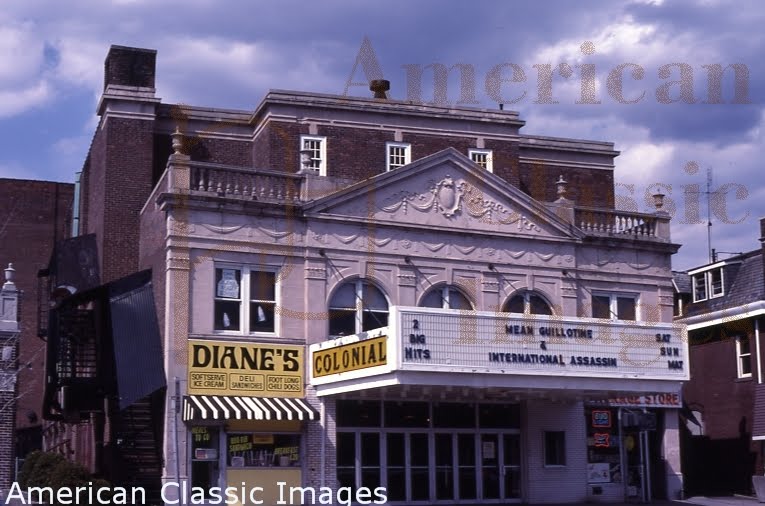 The pictures below I took before they gutted it.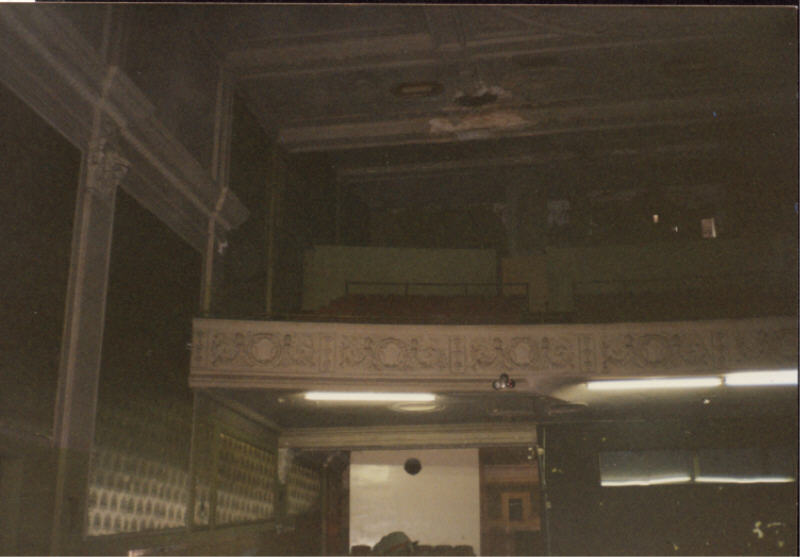 In the pictures above and below you can see the projection booth for Cinerama below the balcony. They also put up a wall halfway into the balcony. I guess the seats behind it would not be a good view for Cinerama.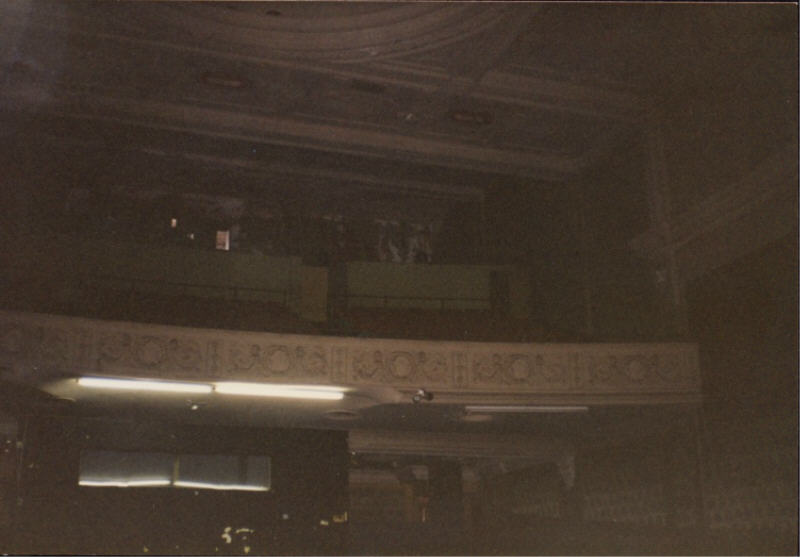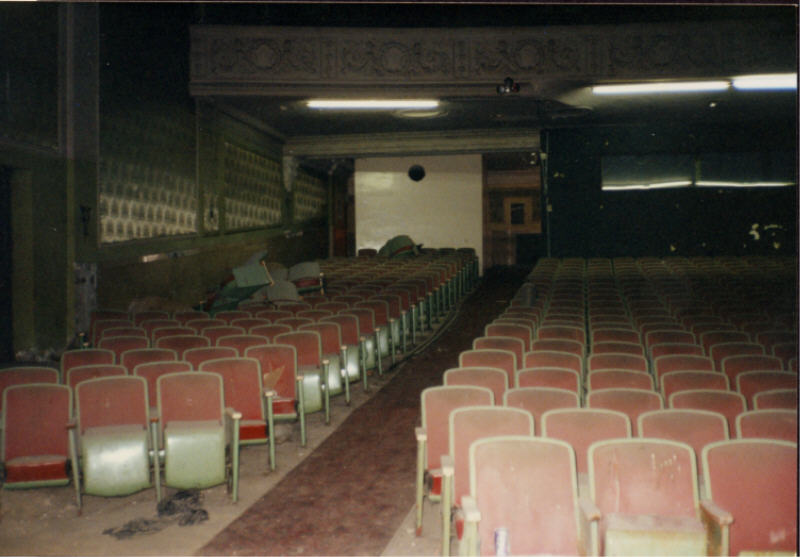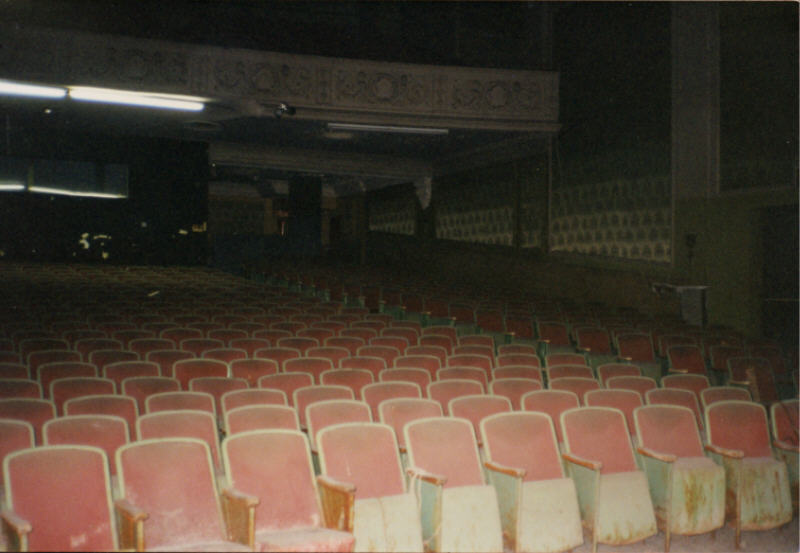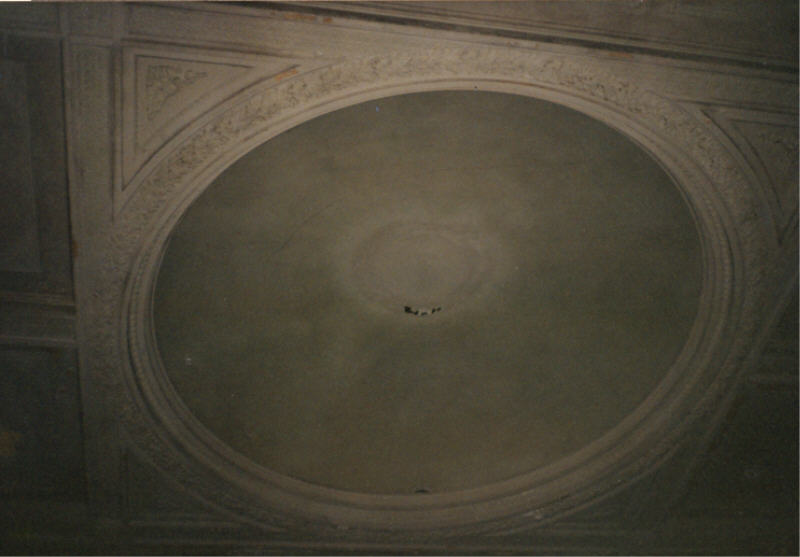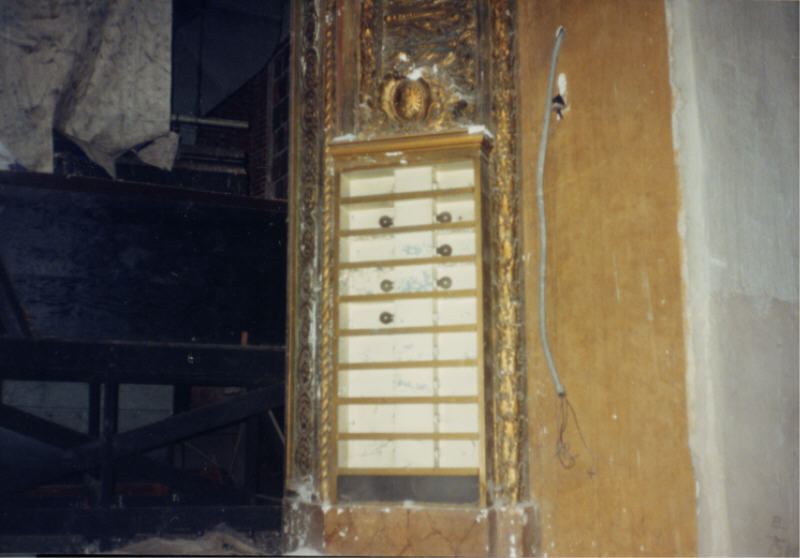 Above and below are the stage area. I guess they used the thing above to list the acts in the days of vaudeville.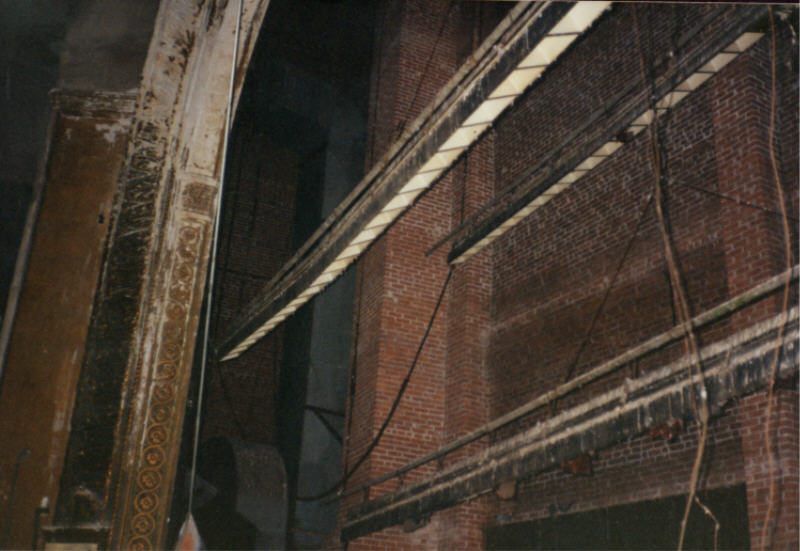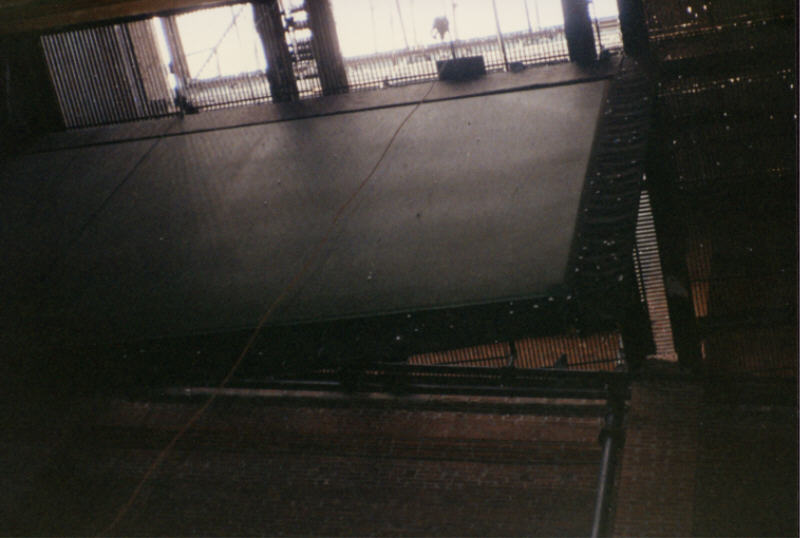 Above looking up into the stage to the skylight.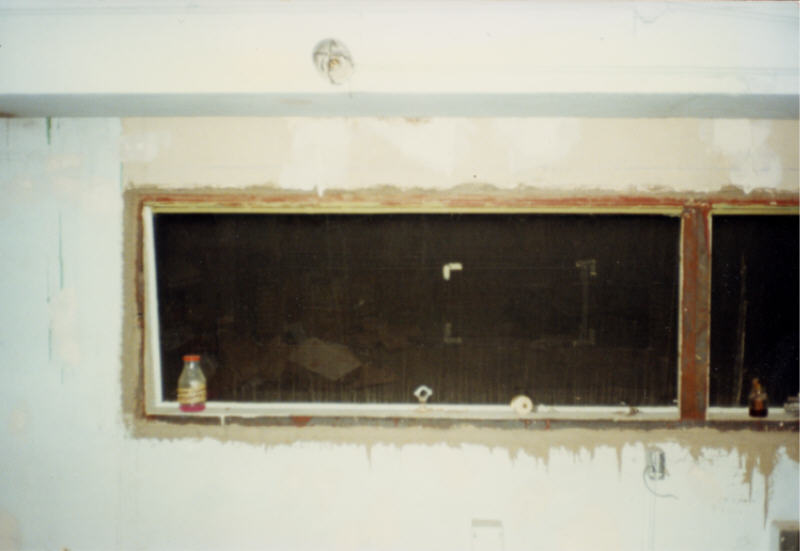 Above and below are inside the Cinerama projection booth.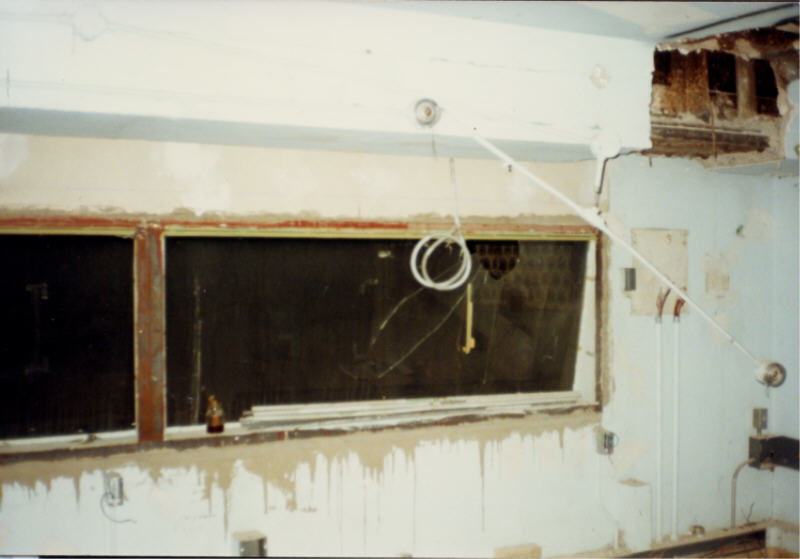 Below behind the wall in the balcony. The old seats before Cinerama were still there. You can also see where the movies were projected before Cinerama.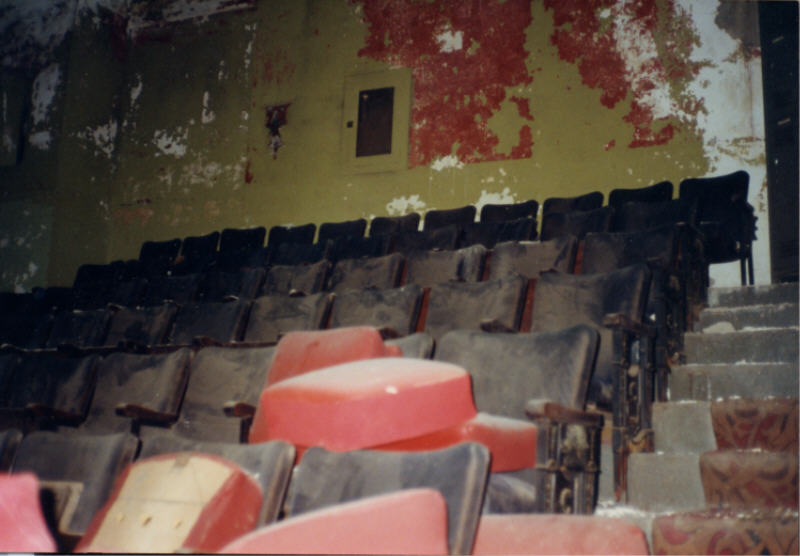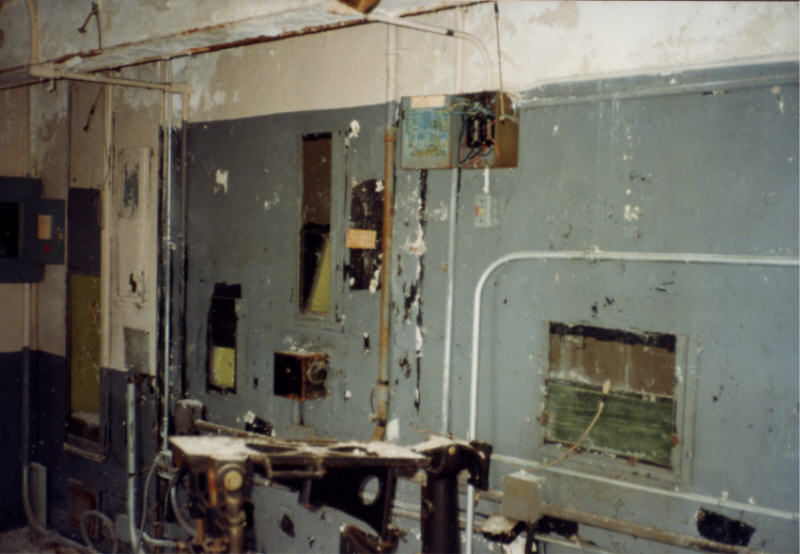 The old projection that was used before Cinerama. Below is a picture of the front of the theatre from when a group was trying to have it restored.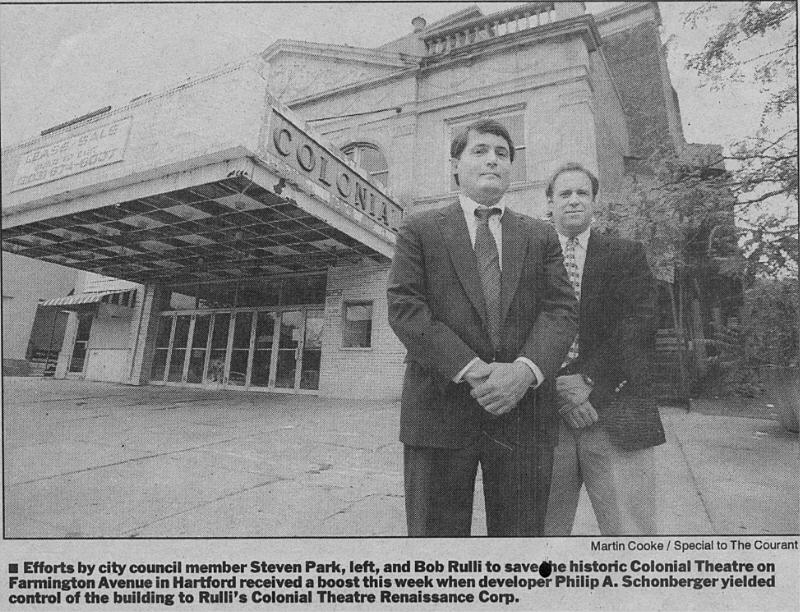 Braza restaurant opened 2004, closed 2012