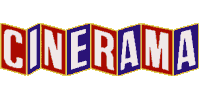 3/14 - 'Russian Adventure" To Bow in Chicago
3/21 - Continental theatre in Oklahoma City, page 1, pages 2 and 3, page 4. Fox Winrock theatre in Albuquerque
3/28 - Premiere of The Greatest Story Ever Told at Cinema 1 theatre in West Springfield
- Suburban Newspaper Campaign Great Aid to Durwood's 'Battle of The Bulge' Ballyhoo
Under each date is how well the title is doing at the boxoffice. 100 is average or normal.
| | | | | | | |
| --- | --- | --- | --- | --- | --- | --- |
| Title | Theatre | City | 3/07 | 3/14 | 3/21 | 3/28 |
| Battle of the Bulge | Cinerama | Hartford | 180 | 100 | 100 | 100 |
| Battle of the Bulge | Boston | Boston | 125 | 130 | 130 | 120 |
| Battle of the Bulge | McVickers | Chicago | 175 | 155 | 150 | 150 |
| Battle of the Bulge | Empire | Kansas City | 450 | 350 | 200 | 150 |
| 1953 | 1954 | 1955 | 1956 | 1957 | 1958 | 1959 | 1960 | 1961 | 1962 | 1963 | 1964 | 1965 | 1966 | 1967 | 1968 | 1969 |
  Return to: Home Page